Clinical Papers
For over two decades the leaders and scientists behind InMode have been revolutionizing the medical aesthetic industry with state-of-the-art technologies. InMode now has over 35+ peer reviewed / textbook publications proving to be a leader in clinical excellence. Read and browse through our numerous studies.
Clinical papers
---
Technologies
(click to see)
Technologies
(click to see)
Technologies
(click to see)
Technologies
(click to see)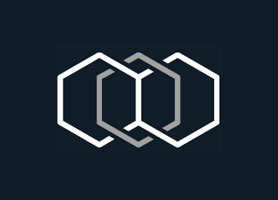 Radiofrequency-Assisted Liposuction Device for Body Contouring: 97 Patients under Local Anesthesia
Abstract
Background Radiofrequency-assisted liposuction involves the delivery of a controlled amount of energy to treated tissue resulting in fat liquefaction, accompanying hemostasis, and skin tightening. The purpose of this study is to report experience with a larger sample size using the BodyTiteTM radiofrequency-assisted liposuction (RFAL) platform, and its first use with local tumescent anesthesia. The BodytiteTM device is currently awaiting FDA approval.
Author: Spero J. Theodorou, Robert J. Paresi, Christopher T. Chia
Technology: FaceTite BodyTite
Published Date: 8/17/2016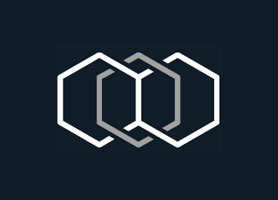 SCARLESS SCALPEL FREE BREAST LIFTING ADVANTAGES AND LIMITATIONS
ABSTRACT
Although all body parts age as we grow older, the decline of beauty in the breast region can be sudden and severe. While this type of change is usually due to childbearing, it also can be influenced by weight loss and hormonal change. While most efforts have been directed towards the skin envelope in the past, new data shows that the framework of the breast — the gland and soft tissue — is the scaffold upon which the breast is shaped. The case studies presented show a new approach to breast lifting: restoration of the collagen framework within the soft tissue plus heat mediated soft tissue contraction. With this approach, no skin is excised. Bipolar radiofrequency based energy was applied in the subcutaneous plane of the breast following infusion of tumescent fluid in six patients. Indications included a simple breast lift for grade II ptosis, a scarless breast lift plus subpectoral implants, and reduction of the soft tissue and skin envelope when exchanging large implants for a smaller size. Limitations include the need for post-treatment support for 2–3 months, and a mild to moderate improvement only. If the skin envelope needs to be reduced by more than 25%, a surgical excisional approach would be indicated.
Author: Diane Irvine Duncan, M.D., FACS, Plastic Surgical Associates of Fort Collins, CO, USA
Technology: FaceTite BodyTite
Published Date: 8/17/2016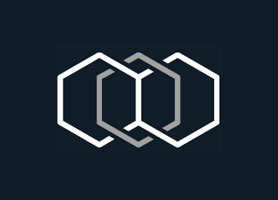 Split-face histological and biochemical evaluation of tightening efficacy using temperature- and impedance-controlled continuous non-invasive radiofrequency energy
Bipolar radiofrequency (RF) is capable of heating dermal collagen fibers and inducing skin tightening by collagen remodeling.
Objective: To substantiate safety and improvement of skin laxity following skin heating with a novel temperature- and impedance-controlled non-invasive radiofrequency (RF) device by histological and biochemical evaluations.
Methods: A split-face study was performed on 4 subjects who underwent 8 weekly RF sessions on one side of their face, leaving the other side an untreated control and then underwent facelift procedure. Clinical evaluation by photographs was done prior to the surgical procedure. Ex vivo fragments were harvested from both sides and compared. Morphometric analysis of dermal collagen fibers, collagen synthesis, and elastin synthesis evaluations were compared in triplicates.
Results: Facial skin tightening was apparent in split-face photographs. A significant increase of 7.9% in dermal collagen content, and a significant increase of 34.7% in collagen synthesis were demonstrated in the treated samples. No statistically significant effect on elastin synthesis was detected.
Conclusions: Skin tightening following treatment with non-invasive RF has proven histologically and biochemically to derive from increase in dermal collagen synthesis and content.
Author: Sylvie Boisnica, Marc Divarisb, Marie-Christine Branchetc, and Andrew A. Nelsond
Technology: Forma
Published Date: 6/1/2015
Publication: Journal of Cosmetic and Laser Surgery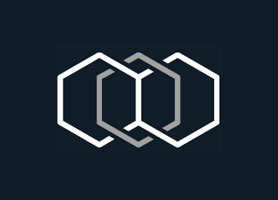 Radio-Frequency Assisted Liposuction (RFAL)
Introduction:
The increased prevalence of obesity worldwide has grown the body contouring market, as patients demand more solutions. One of the most popular body contouring methods is liposuction. Pioneered in Europe in the early 1980's as a simple fat aspirating technique, liposuction has quickly expanded its breadth to incorporate a variety of energy sources and modus operandi.
Many types of energies have been combined with standard liposuction techniques in an attempt to improve and optimize treatment outcomes. The current chapter is dedicated to the authors' experience with the most recent addition to the liposuction family, Radio-Frequency Assisted Liposuction (RFAL). RFAL delivers RF energy for a thermal effect to the adipose tissue, skin and sub-dermal matrix in a minimally invasive manner. Enhancing the standard lipoplasty experience with a safe and consistent thermal influence provides the following key benefits:
Blood vessel coagulation to reduce patient downtime through less bleeding and bruising.

Tissue tightening to expand the range of patients to now include individuals who are obese and/or have compromised skin conditions (lax skin).

Increased patient comfort and safety will increase consumer acceptance.

Reduced procedure time and ease of treatment will increase physician acceptance.
Author: G. Blugerman, M. Paul, D. Schavelzon, S. Mulholland, M. Sandhoffer, P. Lisborg, A. Rusciani, M. Divaris, M. Kreindel
Technology: FaceTite BodyTite
Published Date: 8/19/2016
Publication: Advanced Techniques in Liposuction and Fat Transfer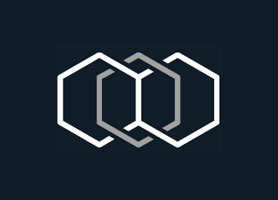 Three Dimensional Radiofrequency Tissue Tightening: A Proposed Mechanism and Applications for Body Contouring
Excerpt:
"Linear contraction observed at 3 months follow-up were much more significant than reported with any other technology and varied from 12.7% up to 47% depending on patient and treatment variables."
Abstract: The use of radiofrequency energy to produce collagen matrix contraction is presented. Controlling the depth of energy delivery, the power applied, the target skin temperature, and the duration of application of energy at various soft tissue levels produces soft tissue contraction, which is measurable. This technology allows precise soft tissue modelling at multiple levels to enhance the result achieved over traditional suction-assisted lipectomy as well as other forms of energy such as ultrasonic and laser-generated lipolysis.
Conclusion: We believe the study results confirm the hypothesis of Kenkel [17], i.e., skin tightening and elasticity changes following thermal lipoplasty are mostly a result of subdermal tissue contraction but not dermal, which experiences lower heating during the treatment. It is clear that 40–42°C on the skin surface cannot result in an immediate contraction effect. Deep dermal remodeling may account for some horizontal contraction over time. It is possible that the dermal-fat junction experiences higher temperatures, but this process requires future investigation. We believe that the mechanism of subcutaneous collagen contraction during RF-assisted liposuction is similar to that witnessed in other types of collagen in that the contraction process has thermal contraction thresholds in the range of 60–70°C.
It is likely more accurate to talk about tissue contraction rather than skin tightening because significant area contraction is a result of the strong contribution of deeper adipose fascial layers. Further studies with accurate 3D area measurements will tell us more about the RF-mediated area contraction in this RFAL technology. This RFAL thermal process and contraction can be effectively applied during a liposuction treatment in selected cases, improving patient satisfaction and extending liposuction procedures to higher-weight patients and patients with compromised skin conditions.
Author: M. Paul, G. Blugerman, M. Kreindel, S. Mulholland
Technology: FaceTite BodyTite
Published Date: 8/19/2016
Publication: Aesthetic Plastic Surgery Journal
Ready for a consult?
Find a physician near you
Please enter your location and the treatment you are interested in. Our system will automatically find the closest to you.