Clinical Papers
For over two decades the leaders and scientists behind InMode have been revolutionizing the medical aesthetic industry with state-of-the-art technologies. InMode now has over 35+ peer reviewed / textbook publications proving to be a leader in clinical excellence. Read and browse through our numerous studies.
Clinical papers
---
Technologies
(click to see)
Technologies
(click to see)
Technologies
(click to see)
Technologies
(click to see)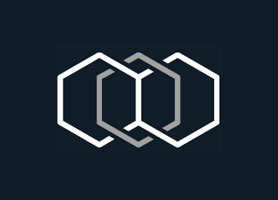 Radiofrequency-assisted Liposuction for Arm Contouring: Technique under Local Anesthesia
Background:
Contouring of the arms that does not involve skin excision remains a difficult challenge due to the dependent nature and quality of the skin. Although brachioplasty remains effective, it requires lengthy incision. Radiofrequency-assisted liposuction (RFAL) may improve skin retraction with a satisfactory aesthetic result without skin resection and the resultant scar. The purpose of this study is to present our experience of RFAL arm contouring under local anesthesia, detailing safety guidelines, the marking technique, operative technique, complications, third party surgeon appraisal, and patient satisfaction survey
Methods:
Forty patients underwent RFAL under local tumescent anesthesia for aesthetic arm contouring. Postoperative patient satisfaction surveys were conducted and independent third-party surgeons were surveyed to assess improvements in contour and skin quality with preoperative and postoperative photographs
Conclusion:
In appropriately selected patients, RFAL arm contouring under local anesthesia represents and alternative procedure with acceptably low morbidity and high patient satisfaction. To achieve consistent results while minimizing complication, consideration to anatomic details, infiltration of the local anesthetic, and application of the radiofrequency energy must be given.
Author: S. Theodorou, MD & C. Chia, MD
Technology: FaceTite BodyTite
Published Date: 8/19/2016
Publication: PRS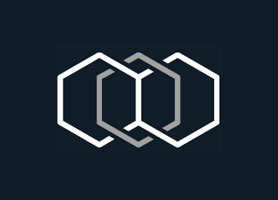 Face expressive lifting (FEL): an original surgical concept combined with bipolar radiofrequency
Abstract:
Background Aging can lead to changes in facial expressions, transforming the positive youth expression of happiness to negative expressions as sadness, tiredness, and disgust. Local skin distension is another consequence of aging, which can be difficult to treat with rejuvenation procedures. The "face expressive lifting" (FEL) is an original concept in facial rejuvenation surgery. On the one hand, FEL integrates established convergent surgical techniques aiming to correct the agerelated negative facial expressions. On the other hand, FEL incorporates novel bipolar RF technology aiming to correct local skin distension. Methods One hundred twenty-six patients underwent FEL procedure. Facial expression and local skin distension were assessed with 2 years follow-up. Results There was a correction of negative facial expression for 96 patients (76 %) and a tightening of local skin distension in 100 % of cases. Conclusions FEL is an effective procedure taking into account and able to correct both age-related negative changes in facial expression and local skin distension using radiofrequency. Level of Evidence: Level IV, therapeutic study.
Introduction:
The recent years have seen a better understanding of the physiopathogenesis and manifestations of facial aging such as sagging due to gravity, fat loss and redistribution, and loss of bone volume [1–5]. However, aging can also lead to changes in facial expressions, transforming the positive youth expressions (happiness) to negative expressions (sadness, tiredness, and disgust) overtime [6, 7]. These projected "negative emotions" can impact other's views of us and social interaction. This might explain that a high number of patients ask not only for cosmetic improvement but also for improvement of unattractive facial expression. Almost no studies have clearly analyzed and shown how to correct the age-related changes on facial expression. The FEL concept was developed upon the convergence of effects of rejuvenation surgical procedures on different levels of the face with priority given to the re-establishment of "vitality" in both the eyes and the smile, which are the key of emotions expressions. The present study aimed to address the question of wether the FEL could correct negative facial expressions of the aging face. Secondly, the skin of the face loses its tonicity over time. Although a lift can eliminate remaining folds after musculocutaneous tightening, simple redraping is not always sufficient in cases of local distension. The application of bipolar radiofrequency (RF), using FaceTite™ (Invasix Ltd., Yokneam, Israel) makes it possible to obtain stable quantitative and qualitative effects on the skin over time through the regeneration of the deep dermis and superficial subdermal septo-fascial fat [12]. The second question addressed was whether we could correct local skin distension on zones of weak facial skin (malar crescent, labio-jugal, and submental) using radiofrequency.
Author: M. Divaris, G. Blugerman, and M. Paul
Technology: FaceTite BodyTite
Published Date: 8/19/2016
Publication: European Journal of Plastic Surgery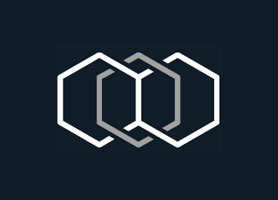 Nonexcisional, Minimally Invasive Rejuvenation of the Neck
Introduction:
Western civilization is experiencing a "boom in boomers," an aging population, with population
decline. The aging population in Western Europe, North America, and Asia has disposable income
and the mantra of "youth and vitality" has this generation increasingly presenting for aesthetic treatments, specifically noninvasive or nonexcisional procedures. The neck aesthetic subunit often ages early and more noticeably than other head and neck regions and is one of the most common motivations for patients to present to aesthetic physicians for rejuvenation options. The neck undergoes extrinsic and intrinsic aging changes in all anatomic layers and the aesthetic physician must be well equipped to deal with aging cervical concerns, both surgically and nonsurgically. For the surgeon, being skilled in nonsurgical cervical rejuvenation is critical, as many patients may opt or nonexcisional cervical enhancements, alone, or in combination with other facial cosmetic surgical procedures. For the cervical surgeon, a familiarity and expertise with nonsurgical management of the neck, as "stand-alone" therapy or as postoperative "protect your investment" treatments, may help extend and prolong the achievements achieved surgically.
A youthful neck is most often characterized by an acute cervicomental angle and a firm, well-defined jawline (Fig. 1). The skin in a youthful neck is smooth and devoid of horizontal or vertical neck lines; has no platysmal bands; no visible submandibular glands; small, nonhypertrophic masseter muscles; and skin that is bright and even in color, with minimal melanin or vascular lesions. For the nonexcisional cervical physician, aesthetic rejuvenation of the neck with a multimodal, nonexcisional, minimally invasive approach will be a very common and popular component of the facial aesthetic practice. For all aesthetic physicians, familiarity with the aging tissue changes of the neck, its anatomy and the possible minimally invasive, nonexcisional interventions, including laser, light, radio frequency, high-intensity focused ultrasound (HIFU) energy-based therapy, both transepidermal and subdermal approaches, injectable soft tissue fillers, neuromodulators, and ablative and nonablative technologies for skin rejuvenation, as well as suture-based suspensory techniques, all used alone or in combination, will be a valuable asset to the global aesthetic head and neck cosmetic physician.
This article brings together the "tried-and-true" nonexcisional neck rejuvenation methodologies, which have had long-term, peer-reviewed success in the literature, together with procedures and technologies that have emerged in the past few years that have proven to be successful and complementary. It is my hope that this information assists aesthetic physicians in enhancing their global approach to nonexcisional rejuvenation of the neck.
Author: S. Mulholland
Technology: FaceTite BodyTite
Published Date: 8/19/2016
Publication: Clinics in Plastic Surgery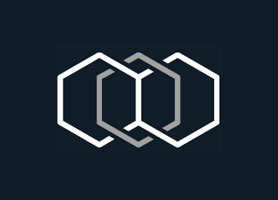 RADIOFREQUENCY-ASSISTED LIPOSUCTION FOR NECK AND LOWER FACE ADIPODERMAL REMODELING AND CONTOURING
Background: The purpose of this study is to report our experience using radio-frequency-assisted liposuction (RFAL) for neck and face contouring. This article details the operative technique, selection, complications, third-party surgeon appraisal, and patient satisfaction survey.
Methods: From November 2009 to November 2013, 55 patients who underwent RFAL treatment were enrolled in the study. Postoperative patient satisfaction surveys were conducted, and 2 independent plastic surgeons evaluated contour and skin quality with randomized preoperative and postoperative photographs at 6 months post operatively. The different parameters recorded involved age, sex, weight, body mass index, operative time, amount of fat aspirated and energy delivered, complications, and aesthetic outcome in 1 and 4 weeks and 3 and 6 months. Our longest follow-up was 4 years. Patients were asked 6 months post operatively to grade their satisfaction as poor, no change, moderate, good, and excellent.
Results: The mean age was 51 years (range, 35–61 years), and the mean amount of fat aspirated was 30 mL (range, 10–200 mL). Five out of 55 patients (9.1%) developed tissue hardness that resolved with massage. All patients were followed up for a minimum of 6 months. Eighty-five percent of patients were satisfied with their contouring result and degree of skin tightening (48/55 patients). Two independent plastic surgeons considered the improvement in contouring and degree of skin tightening good to excellent in 52 of 55 cases.
Conclusions: In appropriately selected patients, RFAL neck and face contouring represent a safe procedure to achieve significant improvement of the skin laxity and fat deposits of the cervicomental zone and jowls.
Conclusions: Radiofrequency-assisted tissue tightening, when applied in conjunction with SAL, is effective in achieving greater skin surface area
reduction.
Author: Evangelos Keramidas, MD, EBOPRAS, Stavroula Rodopoulou, MD, EBOPRAS
Technology: FaceTite BodyTite
Published Date: 10/27/2016
Publication: PRS Global Open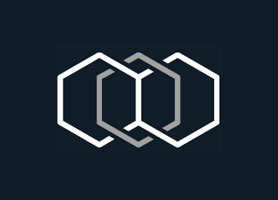 Clinical Evaluation of Hair Removal Using an 810 nm Diode Laser With a Novel Scanning Device
Objective:
To evaluate the safety and efficacy of hair removal with an 810nm novel scanning diode laser, up to six months after last treatment.
Methods:
A scanning 810nm diode laser was used for axillary hair removal of 14 female patients who received 3 treatments, 4-6 weeks apart. Follow-up on hair count was conducted 3 and 6 months after last treatment and compared to baseline hair count.
Results:
No unexpected or significant adverse events were recorded. An average hair count reduction of 72.8% after 3 months and 67.6% 6 months after the last treatment is demonstrated.
Conclusion:
The examined 810nm diode laser was proven to be safe and effective for hair removal. Results were sustained for 6 months after last treatment.
Author: Erin Courtney RN BSN and David J. Goldberg MD JD
Technology: DiolazeXL
Published Date: 12/6/2016
Publication: Journal of Drugs in Dermatology
Ready for a consult?
Find a physician near you
Please enter your location and the treatment you are interested in. Our system will automatically find the closest to you.