Clinical Papers
For over two decades the leaders and scientists behind InMode have been revolutionizing the medical aesthetic industry with state-of-the-art technologies. InMode now has over 35+ peer reviewed / textbook publications proving to be a leader in clinical excellence. Read and browse through our numerous studies.
Clinical papers
---
Technologies
(click to see)
Technologies
(click to see)
Technologies
(click to see)
Technologies
(click to see)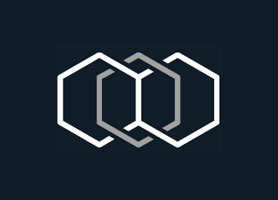 Radiofrequency-Assisted Liposuction Compared with Aggressive Superficial, Subdermal Liposuction of the Arms: A Bilateral Quantitative Comparison
Background:
Liposuction of the arms alone may be inadequate for aesthet- ic improvement because of skin laxity. Radiofrequency-assisted liposuction (RFAL) and aggressive super cial liposuction (SupL) have been described to stimulate soft tissue retraction to improve results. We compare the tech- niques and describe a classi cation scheme that factors skin laxity, skin quality, and Fitzpatrick type to provide treatment recommendations.
Methods:
Ten consecutive female patients underwent RFAL of 1 arm and SupL on the contralateral arm. All patients had Fitzpatrick skin types of III, IV, or V with an average body mass index of 26.0. Using uorescent tattooing, key points on the arm skin were measured preoperatively and postoperatively to indicate changes in surface area.
Results:
There were no complications in the group, and all patients re- ported satisfaction with the aesthetic results. All patients showed reduc- tion of measured skin surface areas and skin distances postoperatively. At 1 year, the measured surface area reductions on the anterior arms averaged 15.0% for RFAL and 10.9% for SupL on the anterior arm skin. Posteriorly, RFAL showed 13.1% reduction and SupL 8.1% reduction in the surface areas at 1 year. Linear reduction for RFAL averaged 22.6% and 17.8% for SupL 1 year postoperatively anteriorly.
Conclusion:
Both RFAL and SupL of the arms showed quanti able and sustained reductions in skin surface. Good contour and soft tissue contrac- tion were achieved with both techniques but RFAL with its safety features presents an alternative to SupL, which has a higher complication rate, risk for contour deformities, and steeper learning curve.
Author: Christopher T. Chia, MD., Spero J. Theodorou, MD., Alfredo E. Hoyos, MD., & Gerald H. Pitman
Technology: FaceTite BodyTite
Published Date: 8/19/2016
Publication: PRS Global Open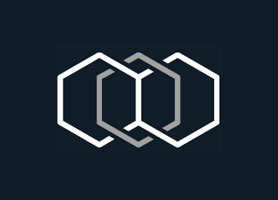 RF Microneedling Applications
With many products targeted to treat acne over the last few years, many dermatologists are finding high success rates using radiofrequency (RF) microneedling devices, specifically Fractora.
This new technology has shown a great improvement not only on patients' acne, but additionally acne scarring, axillary hyperhidrosis, neck tightening, stretch marks and treatment of the vertical lines women can develop on their chest area. A unique feature to Fractora is that the technology allows users of the 24-pin needles to choose between regular tips and tips with silicone coating to protect the epidermis and the top layers of the dermis from heat injury. With Fractora, an additional benefit is all skin types can be treated, up to the darkest type VI skin without risk of pigmentation changes. With such technology, acne scarring is improved up to 75-80% in patients with downtime as low as 24 hours over the course of one treatment.
Author: Judith Hellman
Technology: Fractora
Published Date: 2/5/2014
Publication: Dermatology Times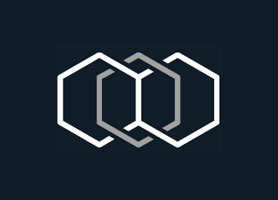 Evidence-Based Medicine: Liposuction
WHAT IS MAINTENANCE OF CERTIFICATE?
Developed by the ABMS and the Member Boards, including the American Board of Plastic Surgery, the Maintenance of Certification® requirement is a response to the rapid pace of research and technological changes in the medical field and the drive toward improving the overall care and safety of patients. Maintenance of Certification® in Plastic Surgery (MOC-PS®) involves continuous professional development to measure a physician's continued competency in his or her certified specialty and/or subspecialty.
About Plastic and Reconstructive Surgery Journal:
For more than 70 years Plastic and Reconstructive Surgery® has been the one consistently excellent reference for every specialist who uses plastic surgery techniques or works in conjunction with a plastic surgeon. Plastic and Reconstructive Surgery® , the official journal of the American Society of Plastic Surgeons, is a benefit of Society membership, and is also available on a subscription basis.
The purpose of the Journal serves in cooperation with the overall mission of the American Society of Plastic Surgeons,® which is to support its members in their efforts to provide the highest quality patient care and maintain professional and ethical standards through education, research and advocacy of socioeconomic and other professional activities.
Official Journal of the American Society of Plastic Surgeons, Inc.
Excerpt of Article:
Using the BodyTite (Invasix Ltd., Yokneam, Israel) device in an industry-sponsored in vivo study, linear contraction observed at 6-month follow-up was much more significant than reported with any other technology and varied from 12.7 percent up to 47 percent, depending on patient and treatment variables.
Author: Christopher T. Chia, M.D., Ryan M. Neinstein, M.D., Spero J. Theodorou, M.D.
Technology: FaceTite BodyTite
Published Date: 8/18/2016
Publication: PRS Journal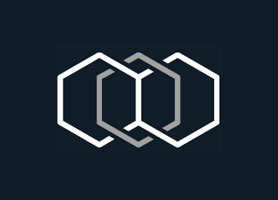 Sicherheits- und Machbarkeitsstudie einer neuen radiofrequenzassistiertenm Fettabsaugungstechnik
Introduction
Die Liposuktion ist derzeit die meist angewandte Technik zur Entfernung ?bersch?ssiger und dysmorpher Fettdepots. Aufgrund ihrer derzeitigen Sicherheit und der relativ leichten Durchf?hrbarkeit wird sie weltweit eingesetzt. Im Lauf der Jahre wurden durch verschiedene Innovationen verbesserte Ergebnisse erzielt. Anf?nglich gab es lediglich die trockene Fettabsaugungstechnik [2] mit all ihren Komplikationen, welche durch die Einf?hrung der Tumeszenz-Fettabsaugung abgel?st wurde, die deutlich weniger Komplikationen zur Folge hatte und bessere ?sthetische Ergebnisse erzielte. Neuere Methoden wie der Gebrauch von Vibrationskan?len [5] oder die ultraschallassistierte Fettabsaugung [6, 7, 8] haben zwar Verbesserungen in der Prozedur gebracht, zeigten jedoch keine wesentlichen Ergebnisse in der Straffung der Haut. Auch durch die laserassistierte Fettabsaugung wurden gelegentlich gute Straffungsergebnisse [10, 11, 18, 19] erzielt. Diese Methode ist jedoch sehr zeitaufwendig und eine pr?zise Anwendung hinsichtlich W?rmeentwicklung und Bindegewebsspezifit?t ist nicht m?glich. In letzter Zeit haben nicht-invasive Radiofrequenztechniken Hautstraffungsergebnisse im Rahmen der w?rmeinduzierten Hautbehandlung gezeigt [11, 12]. Die Anwendung von au?en erbrachte jedoch nur moderate Straffungsergebnisse. Das Body-Tite™-System (Invasix Ltd.) ist bis dato die einzige bipolare Anwendung, die genug Radiofrequenzenergie w?hrend der Fettabsaugung erzeugt, um kontrollierte Energie von innen an die Haut und das subdermale Bindegewebe abzugeben und zwar in pr?ziser Tiefe, wobei sowohl eine Lipolyse als auch eine Gef??koagulation stattfindet und zugleich auch eine Straffung der Haut erzielt wird. Die Pilotstudie diente dem Zweck, die Anwendungsm?glichkeit und Sicherheit dieser radiofrequenzassistierten Fettabsaugungstechnik zu pr?fen.
Author: M. Sandhofer, P. Schauer, G. Blugerman, D. Schavelzon, M. Paul
Technology: FaceTite BodyTite
Published Date: 8/19/2016
Publication: Journal f?r ?sthetische Chirurgie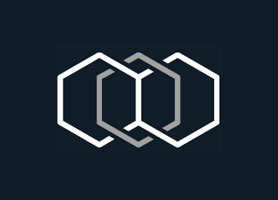 Noninvasive Body Contouring with Radiofrequency, Ultrasound, Cryolipolysis, and Low-Level LaserTherapy.
Abstract:
Noninvasive body contouring is perhaps one of the most alluring areas of esthetic surgery today. This article discusses current noninvasive body-contouring modalities, including suction massage devices, radiofrequency energy, high-frequency focused ultrasound, cryolipolysis, and low-level light laser therapy devices. It also discusses imminent technologies awaiting approval by the Food and Drug Administration, reviews the basic science and clinical effects behind each of these existing and emerging technologies, addresses patient selection and clinical applications of each modality, and discusses the applicability and economics of providing noninvasive lipolysis services in office.
Author: S. Mulholand, M.Paul, C. Chalfoun
Technology: FaceTite BodyTite
Published Date: 8/19/2016
Publication: Clinics in Plastic Surgery
Ready for a consult?
Find a physician near you
Please enter your location and the treatment you are interested in. Our system will automatically find the closest to you.