Clinical Papers
For over two decades the leaders and scientists behind InMode have been revolutionizing the medical aesthetic industry with state-of-the-art technologies. InMode now has over 35+ peer reviewed / textbook publications proving to be a leader in clinical excellence. Read and browse through our numerous studies.
Clinical papers
---
Technologies
(click to see)
Technologies
(click to see)
Technologies
(click to see)
Technologies
(click to see)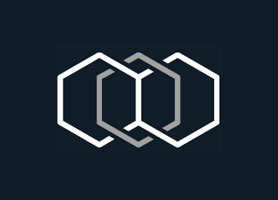 Radio Frequency Energy for Non-invasive and Minimally Invasive Skin Tightening
Abstract:
This article reviews the non-invasive and minimally invasive options for skin tightening, focusing on peer-reviewed articles and presentations and those technologies with the most proven or promising RF non-excisional skin-tightening results for excisional surgeons. RF has been the mainstay of non-invasive skin tightening and has emerged as the "cutting edge" technology in the minimally invasive skin-tightening field. Because these RF skin-tightening technologies are capital equipment purchases with a significant cost associated, this article also discusses some business issues and models that have proven to work in the plastic surgeon's office for non-invasive and minimally invasive skin-tightening technologies.
Author: S. Mulholland
Technology: FaceTite
Published Date: 8/19/2016
Publication: Clinics in Plastic Surgery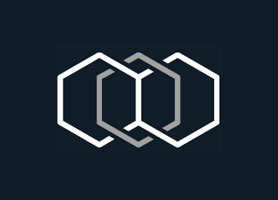 FracTotal Facial Offers Complete Combination of Skin Resurfacing and Tightening
When radiofrequency (RF) fractional skin resurfacing meets thermal-based RF collagen remodeling in a single session, the result is a completely new facial treatment called FracTotal by Invasix (Yokneam, Israel). By performing Fractora Firm skin tightening and Fractora skin resurfacing in succession, aesthetic physicians are able to successfully address deterioration and descent – two of the three "D's" (deterioration, descent and deflation) in the aging face.
Author: Sarah Franz Wheeler
Technology: Fractora
Published Date: 8/13/2013
Publication: The Aesthetic Guide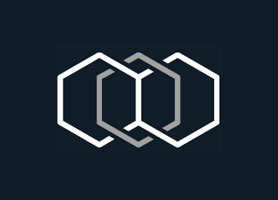 Fractora RF Provides Excellent Results with Less Downtime
Fractora™ RF fractional rejuvenation by Invasix Ltd. (Yokneam, Israel) improves the appearance of aging skin while offering less downtime than previous technologies. According to the company, the Fractora achieves results that would normally require up to four different technologies. Benefits include stimulating collagen production, a smoother appearance of skin texture, evening of pigmented lesions and an improvement in fine lines and wrinkles.
For F. Richard Noodleman, M.D., a board certified dermatologist in Campbell, Calif. (in the Silicon Valley), Fractora is "a new and very popular technology." In his practice Dr. Noodleman and his staff perform about 75 procedures a month with this machine. "Our Invasix device is being utilized all day every day," he stated.
Author: A. Di Leo
Technology: Fractora
Published Date: 8/13/2013
Publication: Aesthetic Buyers Guide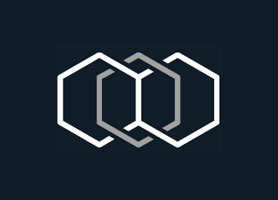 Fractora: A Novel Method for Deep Radio-Frequency Fractional Resurfacing and Total Skin Rejuvenation
Carbon Dioxide laser skin resurfacing (LSR) gained great popularity in the 1990's because of impressive results seen with skin tightening, wrinkle reduction, improving skin texture and tone after a single treatment session. [1,2] One of the unique features of CO2 laser resurfacing is that it creates almost equal ablation, coagulation and residual sub-necrotic 50-100 micron thermal zones in the skin. [3] The main disadvantages of the procedure were relatively long downtimes with surface discharge followed by prolonged erythema and then long-term risks of hypopigmentation resulting from a poor reservoir of epidermal cells and melanocytes after deep skin ablation.
One of the significant advances in laser skin rejuvenation was the introduction of ablative fractional skin resurfacing [4-6], where small areas of skin, with depths in the range of 100-800 microns were treated with in a fractional fashion, leaving a proportion of the skin intact around the ablative thermal column, keeping this undamaged skin around for fast skin healing after the fractional ablative laser treatment. Over several years and multiple different lasers and wavelengths, the majority of laser manufactures have focused on Fractional CO2 resurfacing [7-8], either as a single aggressive treatment or in several more mild sessions, providing dramatic improvement in skin dyschromia, texture, wrinkles and acne scars, with relatively short downtime and a low rate of side effects that can be minimized by correct patient selection.
An alternative ablative technology is radio-frequency (RF) fractional skin resurfacing [8], which in published studies promotes more superficial ablation and is more focused on non-coagulative dermal residual heat. This relatively comfortable treatment demonstrates some level of improvement over a multiple treatment program. We believe that RF technology need not be limited by this superficial dermal heating.
The current study demonstrates the results with a new fractional RF ablative rejuvenation technology providing a complete single treatment solution for aging patients.
Author: S. Mulholland, M. Kreindel
Technology: Fractora
Published Date: 8/13/2013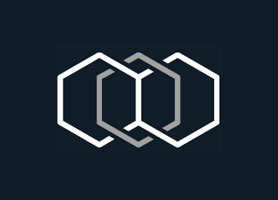 Fractional Ablative Radio-Frequency Resurfacing in Asian and Caucasian Skin: A Novel Method for Deep Radiofrequency Fractional Skin Rejuvenation
This paper reports the clinical experience of a multi-center, multiple physician trial with a novel fractional radio-frequency ablative skin resurfacing and rejuvenation device (Fractora, Invasix, Israel) deployed on both Caucasian skin types I – III and Asian skin type IV. Histological study demonstrated deep ablation and collagen restructuring in the papillary and reticular dermis. The Fractora device combines the more "cone shaped" ablation seen with CO2 and Erbium lasers with a deep non-ablative heating pattern, seen with other bipolar RF fractional needle resurfacing devices. Ablation, coagulation zones and healing dynamics are analyzed for different energy settings. Two different treatment protocols are suggested: one for light skin and then one for darker skin with a higher risk of post-inflammatory hyper-pigmentation. Treatment results show improvement in skin texture, pores, wrinkles and skin dyschromia.
Author: D. H. Ahn, S. Mulholland, M. Kreindel, M. Paul
Technology: Fractora
Published Date: 8/13/2013
Publication: Journal of Cosmetics, Dermatological Sciences and Applications
Ready for a consult?
Find a physician near you
Please enter your location and the treatment you are interested in. Our system will automatically find the closest to you.