Fractora
The Ultimate Non-Invasive Skin Renovation Without Surgery
Comment fonctionne cette technologie
Fractora est un dispositif fractionné de relissage de la peau et de coagulation des tissus subdermiques qui comble l'écart entre les lasers fractionnés et les procédures chirurgicales. Des articles cliniques démontrent des issues telles que : l'amélioration du teint de peau, la réduction des irrégularités de la peau, la restauration de la peau avec rétablissement d'un aspect plus jeune. Tout ceci se produit en une seule ou plusieurs séances selon la préférence du/de la patient(e). Fractora peut s'utiliser sur l'acné kystique active et sur les cicatrices d'acné.
---
Technologie Fractora
---
Avantages
Destiné à traiter un grand nombre de problèmes, notamment les rides par la coagulation fractionnée et l'ablation
ésolution significative de l'acné kystique et de ses cicatrices (amélioration de 50 % de la cicatrisation de l'acné) .
Sans danger sur les peaux de type VI avec un risque faible d'hyperpigmentation post-inflammatoire (HPI), phénomène fréquent avec d'autres méthodes de relissage.
Combinaison entre la coagulation fractionnée et le réchauffement volumétrique grâce aux embouts à profondeurs variables et aux différentes configurations de densité de broches.
Specifications
| | |
| --- | --- |
| Type: | Mi-dermique |
| Configuration: | 10 x 6 |
| Longuer de broche: | 600 m |
| Profondeur d' ablation: | 0.6 - 1 mm |
| Profondeur de cicatrisation: | De 3 à 5 mm |
| Énergie maximale: | 62 mJ/broche à 75 W |
| Fréquence: | 1 MHz |
| Taux de répétition: | Jusqua'à 2pps |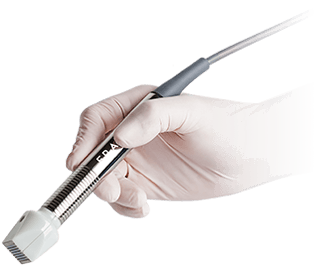 Témoignages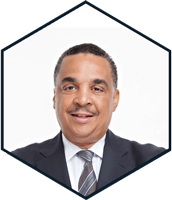 Dr. E. F. Battle
"We have over 45 lasers in our practice and it's very hard for a new device to find it's place for all my practitioners already have their favorite laser. InMode has taken over our practice by storm and the Fractora and Forma handpieces are now our favorite options for acne scars and skin tightening. "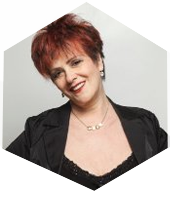 Dr. J. Hellman
"In a recent clinical study I conducted with the Fractora device I was able to improve acne scars by about 50% in just 4 treatments. This includes my patients with skin type VI (Black) skin. The Fractora is the only technology I trust to treat type V and VI skin without any complications of postinflammatory pigment changes. I also observed that those patients in my study with active cystic acne had dramatic clearance in just a few treatments. Fractora does a double whammy on acne and acne scars in all skin types. "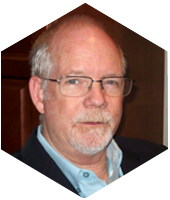 Dr. S. Eubanks
"Fractora is the only device that combines either minimal or deep ablation with coagulation of sub epidermal heating all in one device. So this really offers a complete rejuvenation ability with a single device. "