MAXIMIEREN SIE DEN UMSATZ IHRER PRAXIS MIT DEN MARKETING-ANGEBOTEN VON INMODE
Eine einzigartige Kombination aus digitalen und gedruckten Werbeunterlagen für die Optimierung Ihres Angebots.
INPRACTICE MARKETING
Das InPractice-Marketingprogramm treibt den Erfolg Ihrer Praxis voran, indem die begehrtesten Praxisunterlagen bereitgestellt werden.

Die Umsatzlösungen von InMode sind auf die Geschäftsziele einer jeden einzelnen Praxis abgestimmt. Egal ob Neueinsteiger oder gut etablierte Praxis, wir finden einen Weg, um einen Mehrwert für Ihre InMode-Investition zu erzielen.
INTERNES MARKETINGMATERIAL
Vor Ort gedruckte Unterlagen für die Patienteninformation
GEBRAUCHSFERTIGE VORLAGEN FÜR SOZIALE NETZWERKE
Vorlagen für Kommunikation und Produktwerbung
VIDEO-MARKETING FÜR DEN WARTERAUM
Rotierende Videos für die Patientenaquise in Büros oder auf Webseiten
ENTWÜRFE FÜR PRINTWERBUNG
Markenvorlagen für die schnelle Platzierung von Werbung
STRATEGISCHE PARTNERSCHAFTEN
Informieren Sie sich über die Partner von InMOde, die Ihnen bei Strategie, Veranstaltungen, Design und mehr helfen können
VIDEOS VON KLINISCHEN BEHANDLUNGEN
Informative Behandlungsvideos als Schulung für Ihre Mitarbeiter
ALLGEMEIN
Dieses Material dient als Grundlage, um Ihr Praxisangebot zu bewerben. Es stehen Unterlagen zur Verfügung, die in der Klinik als Information, Werbung und zum Bekanntmachen der InMode-Behandlungen dienen. Alle Artikel können auf die individuellen Bedürfnisse einer jeden Praxis angepasst, geprüft, heruntergeladen und gedruckt werden.
BEISPIELE:
• Bildergalerie: Vorher und Nachher
• Fallberichte
• Klinische Handbücher
• Animationen
INTERN
Die Bewusstseinsbildung beginnt vor Ort. InMode stellt Inhalte und Vorlagen zur Verfügung, um bestehende Patienten, die Ihre Praxis bereits aus anderen Gründen aufsuchen, über das neue Angebot zu informieren.
BEISPIELE:
• Vorlagen für Beiträge auf sozialen Netzwerken
• Videos für den Warteraum
• E-Mail-Vorlagen
• Werbebroschüren zur Auflage vor Ort
EXTERN
Promotions- und Werbeaktionen sind in jeder Praxis ein Muss. Die von InMode angebotenen Werbeunterlagen können unbearbeitet verwendet oder auf die Bedürfnisse Ihrer Praxis angepasst werden. So reduziert sich Ihr Werbeaufwand bei der Einführung einer neuen Behandlung auf ein Minimum.
BEISPIELE:
• Werbevorlagen drucken
• Reklametafeln
• Checklisten für einen Tag der offenen Tür oder besondere Events
• Logos
• Visuelles Material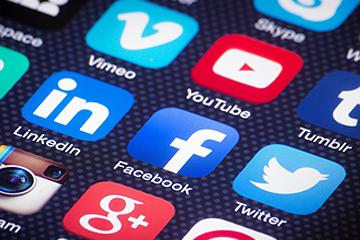 Social Posts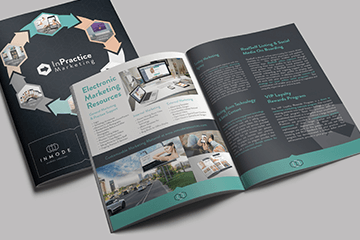 External Marketing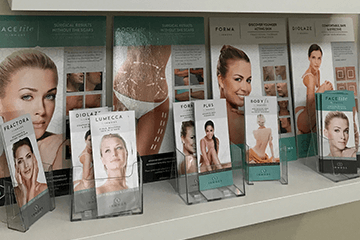 In-Office Branding
Resource Center
Contact us for more information
A dedicated marketing site that provides InMode customers access to marketing assets to build their practice awareness.