FormaV
Dies ist die erste und einzige Behandlung von sexueller Dysfunktion, die auf den inneren und äußeren Genitalbereich zielt.
Wie funktioniert es
FormaV bietet eine sanfte Gewebe- und Genitalienmodellierung durch Wärme, die sicher, wirksam und nach Bedarf erfolgen kann. FormaV ist eine angenehme Behandlung, bei der eine gleichmäßige Erwärmung des inneren Vaginagewebes und des äußeren schlaffen Vulvagewebes und/oder der vergrößerten Schamlippen mit RF-Energie erfolgt.
FormaV Technology
---
Leistungen
Messen: Forma besitzt einen in das Handstück integrierten Temperatursensor, der die Temperatur der Hautoberfläche 1.000 Mal pro Sekunde misst, sodass die Ärzte die Hauttemperatur in Echtzeit messen können.
Kontrollieren: Ein Softwarealgorithmus bietet eine bisher noch nie da gewesene Sicherheit bei der RF-Abgabe. Die Temperaturabschaltungsfunktion senkt die RF automatisch, wenn das Handstück bei der Messung feststellt, das die erforderliche Hauttemperatur erreicht ist
Verlängern: Klinische Evidenz legt nahe, dass eine verlängerte Exposition gegenüber Temperaturen über 40°C für optimale klinische Ergebnisse vorteilhaft ist. Nur mit der A.C.E.-Technologie von InMode können Sie therapeutische Temperaturen sicher und wirksam einsetzen.
Specifications
| | |
| --- | --- |
| RF-Abgabeleistung: | Bis zu 40 W |
| Abgabefrequenz: | 1 MHz |
| Behandlungsmodus: | Einzelimpuls, Dauerwiederholungsmodus |
| Temperaturabschaltung | Vom Anwender einstellbar: Bis zu 42°C |

Testimonials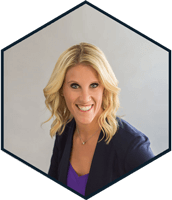 Dr. Jennifer Owen
"Das Beeindruckendste beim Votiva ist, dass man tatsächlich bereits nach nur 10 Minuten einen Unterschied sieht! Ich konnte dies vom ersten Tag an bei sämtlichen behandelten Patientinnen feststellen. Das ist ein unglaublicher Vorteil, da die Patientinnen meine Klinik ganz begeistert von der sofortigen Veränderung verlassen."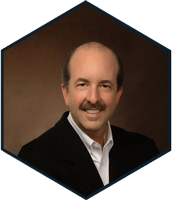 Dr. Jeffery Caruth
"Ich bin von der starken Hautstraffung beeindruckt, die schnell eintritt, sowie von der kurzen Behandlungsdauer im Vergleich zu anderen Technologien."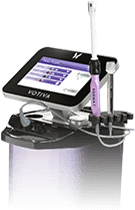 Your number one choice for a safe and effective treatment for sexual dysfunction or as an adjunct to Kegel exercises.