MAXIMICE LOS INGRESOS DE SU CLÍNICA MEDIANTE LAS OFERTAS DE MARKETING DE INMODE
Una combinación única de activos digitales e impresos para permitir que su clínica optimice sus ofertas.
MARKETING INPRACTICE
El Programa de Marketing InPractice se centra en ayudar a las clínicas a conseguir el éxito proporcionando a los médicos los materiales de asistencia a la clínica más demandados.

Las soluciones de ingresos de InMode están dirigidas para conseguir los objetivos de cada clínica individual. Así que, si es una clínica de nueva creación o una bien establecida, encontraremos formas de añadir valor a su compra de equipos InMode.
SEÑALIZACIÓN DE MARKETING INTERNO
IMateriales impresos en la clínica para la educación del paciente
PLANTILLAS DE REDES SOCIALES LISTAS PARA USAR
Plantillas para la comunicación y promoción de productos
MARKETING EN VÍDEO PARA LA SALA DE ESPERA
Vídeos rotativos para la implicación del paciente en clínicas o sitios web
DISEÑOS DE PUBLICIDAD IMPRESOS
Plantillas de la marca para colocación de anuncios rápidos
ASOCIACIONES ESTRATÉGICAS
Consulte sobre los socios de InMode que pueden ayudarle con la estrategia, eventos, diseño y mucho más
VÍDEOS DE TRATAMIENTO CLÍNICO
Vídeos educativos de tratamiento para formar a su personal
GENERAL
Estos materiales ofrecen a las clínicas la base para comenzar a promocionar sus ofertas de tratamiento. Los materiales están disponibles para ayudar a las clínicas a educar, promocionar y crear concienciación de los procedimientos de InMode. Todos los elementos pueden visualizarse, descargarse, imprimirse o personalizarse para las necesidades individuales de cada clínica.
EJEMPLOS:
• Fotografía antes y después
• Informes de casos de tratamiento
• Manuales clínicos
• Animaciones
INTERNO
Crear concienciación comienza desde dentro. InMode ofrece a las clínicas contenido y plantillas para maximizar la capacidad de su clínica para educar a los pacientes existentes que ya conocen su clínica y le han visto para otros procedimientos.
EJEMPLOS:
• Plantillas para publicaciones en redes sociales
• Vídeos para la sala de espera de los pacientes
• Plantillas de correo electrónico
• Libros para mostrar en la oficina
EXTERNO
La promoción y la publicidad siempre son consideraciones para cualquier clínica. InMode hace que esto sea fácil con material previamente desarrollado que puede usarse tal cual, o personalizarse y adaptarse para su clínica. Esto le permite explorar nuevas formas de llegar a los pacientes, con un esfuerzo mínimo para comenzar.
EJEMPLOS:
• Plantillas de anuncios impresos
• Publicidad en vallas
• Casa abierta o eventos especiales
• Logotipos
• Activos visuales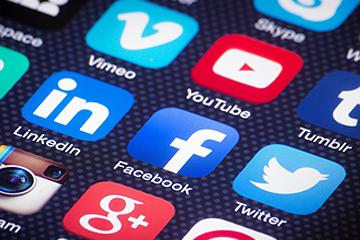 Social Posts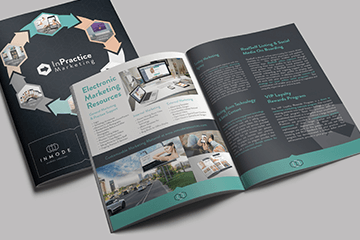 External Marketing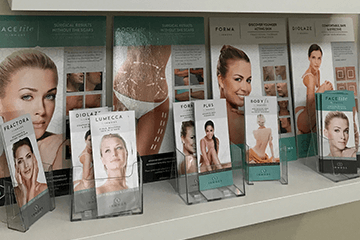 In-Office Branding
Resource Center
Contact us for more information
A dedicated marketing site that provides InMode customers access to marketing assets to build their practice awareness.