MASSIMIZZA IL FATTURATO DEL TUO STUDIO GRAZIE ALLE PROPOSTE DI MARKETING DI INMODE
Una combinazione unica di materiali digitali e stampati, per consentire al tuo studio di ottimizzare la Sua offerta di servizi
MARKETING INPRACTICE
Il programma Marketing InPractice aiuta gli studi a raggiungere il successo globale, fornendo ai medici i materiali per l'assistenza in studio su richiesta.

Le soluzioni per ottimizzare il fatturato di InMode sono progettate per adattarsi agli obiettivi del singolo studio. Che si tratti di uno studio emergente o consolidato, troveremo modi per aggiungere valore al Vostro acquisto di apparecchiature InMode.
CARTELLONISTICA PROMOZIONALE DA INTERNO
Materiali stampati da tenere in studio, per informare i pazienti
TEMPLATE PER SOCIAL MEDIA PRONTI ALL'USO
Template per le comunicazioni e le promozioni sui prodotti
VIDEO PROMOZIONALI PER LA SALA D'ASPETTO
Video a rotazione per coinvolgere i pazienti, in studio o sul sito web
MODELLI PUBBLICITARI PER LA STAMPA
Template a marchio per il rapido posizionamento degli annunci pubblicitari
COLLABORAZIONI STRATEGICHE
Richiedete informazioni sui partner di InMode che possono aiutarvi su strategia, eventi, design e molto altro
VIDEO SUI TRATTAMENTI CLINICI
Video formativi sui trattamenti da usare per il training del personale
GENERALI
Questi materiali forniscono a uno studio le basi per la promozione dei trattamenti offerti. Sono disponibili materiali che aiutino i medici a informare, promuovere e rendere note le procedure InMode. Ciascun elemento può essere visualizzato, scaricato, stampato o personalizzato in base alle necessità individuali di uno studio.
ESEMPI:
• Fotografie prima e dopo
• Casi clinici di trattamento
• Manuali clinici
• Animazioni
INTERNO
La consapevolezza nasce dall'interno. InMode fornisce ai medici contenuti e template che consentano loro di massimizzare le capacità del proprio studio di informare i pazienti esistenti, che conoscono già lo studio e lo frequentano per altre procedure.
ESEMPI:
• Template per i post sui social media
• Video per la sala d'aspetto dei pazienti
• Template per i messaggi e-mail
• Libro dei successi da esporre in studio
ESTERNO
Qualsiasi studio deve sempre prendere in considerazione promozione e pubblicità. InMode rende facile questo compito, grazie a materiali pre-sviluppati che possono essere utilizzati così come sono, oppure personalizzati e adattati in base al singolo studio. In questo modo il Vostro studio può esplorare nuovi modi per raggiungere i propri pazienti, con uno sforzo iniziale minimo.
ESEMPI:
• Template per gli annunci stampati
• Cartellonistica pubblicitaria
• Liste di controllo per eventi "open house" o eventi speciali
• Loghi
• Materiali visivi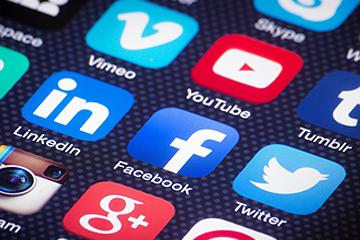 Social Posts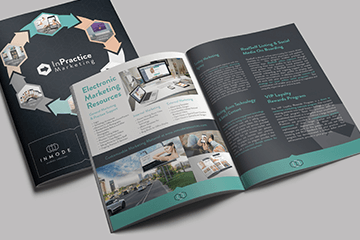 External Marketing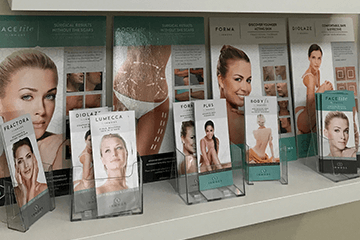 In-Office Branding
Resource Center
Contact us for more information
A dedicated marketing site that provides InMode customers access to marketing assets to build their practice awareness.