Magazine Features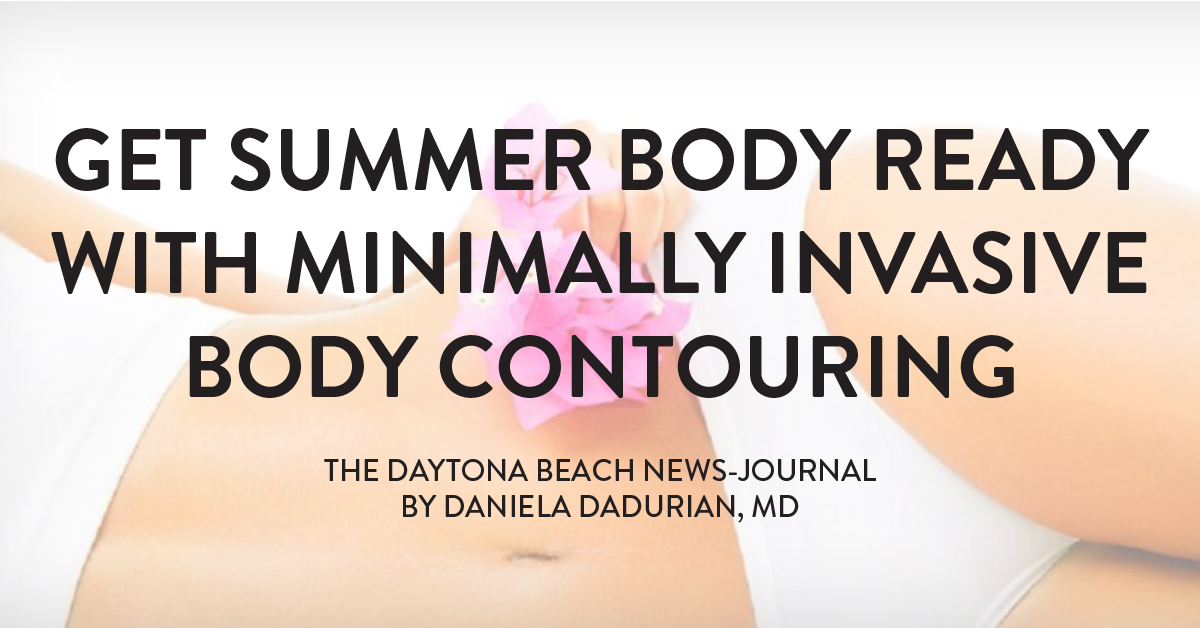 Get Summer Body Ready With Minimally Invasive Body Contouring
In her latest feature, Daniela Dadurian, Md, writes that "InMode's BodyTite, FaceTite and AccuTite technologies use radiofrequency to contour the body, tightening skin and melting fat simultaneously. The advantages over traditional liposuction: no general anesthesia; better results; less trauma; and way less downtime. I follow it with Morpheus8, a microneedling-with-radiofrequency device applied to the surface of the skin that further stimulates skin tightening. The combination of these technologies yields remarkable results."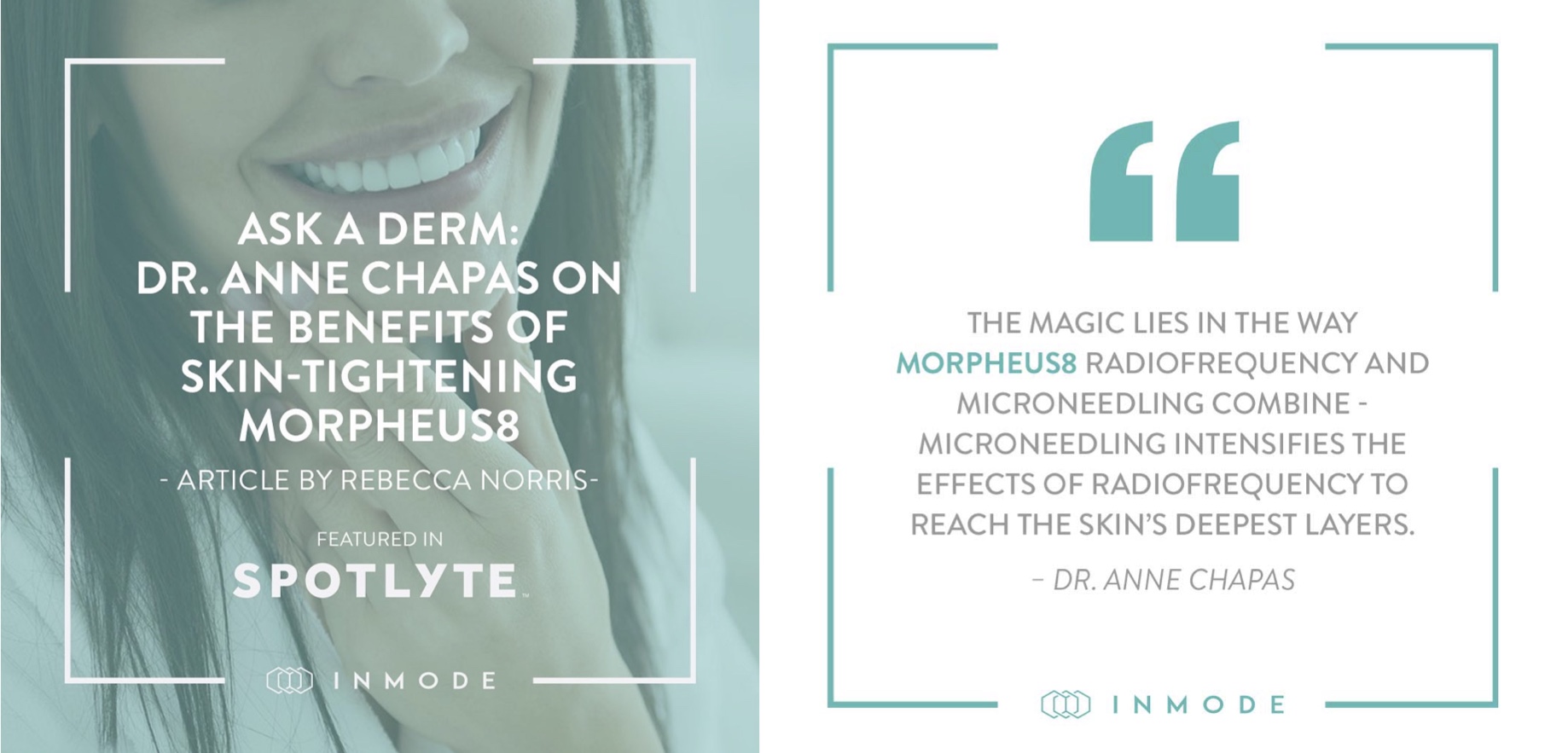 Spotlyte – Benefits of Skin-Tightening Morpheus8
Morpheus8 microneedling radiofrequency energy triggers the body's natural collagen and elastin production, tightening, firming, and plumping the skin's appearance, writes Rebecca Norris in Spotlyte, featuring renowned dermatologist Dr. Anne Chapas. "The magic lies in the way Morpheus8 radiofrequency and microneedling combine – microneedling intensifies the effects of radiofrequency to reach the skin's deepest layers," says Dr. Chapas.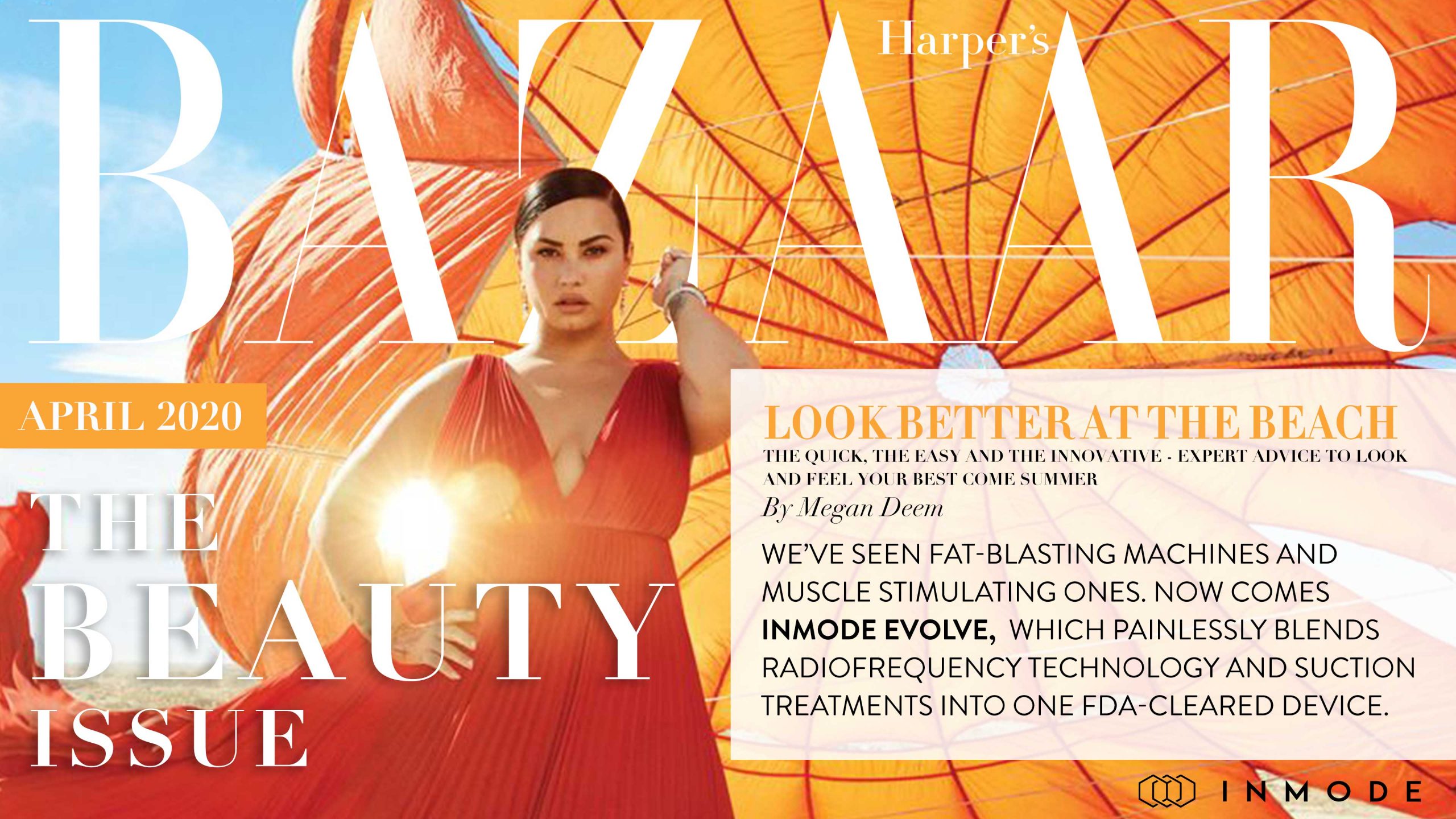 Harper's Bazaar – Look Better At The Beach With Evolve
InMode's Evolve treatments make it easy to 'look better at the beach'. In Harper's Bazaar: The Beauty Issue, learn expert advice to look and feel your best come summer with quick, easy and innovative Evolve treatments. "We've seen fat-blasting machines and muscle stimulating ones. Now comes InMode Evolve, which painlessly blends radiofrequency technology and suction treatments into one FDA-cleared device."
View More
GET STARTED
Which treatment is right for you?
Find a provider to book a consultation and start living your most beautiful life.
Find a Provider