InMode is excited to share ongoing updates on our Brand Ambassador, Paula Abdul. Paula has been featured in media and publications, providing details on her Las Vegas residency and why she chose InMode's technology to look and feel her best ahead of her performances. Scroll down for stories and videos, as well as to learn more about Paula's InMode journey and treatments. 
Make sure to follow InMode on Facebook, Instagram and LinkedIn for the latest updates on our innovative technologies, campaigns, and brand ambassador Paula Abdul. And make sure to bookmark this page for updates, too.
Exciting Press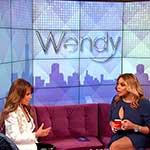 The Wendy Williams Show
One of the highlights of the day was The Wendy Williams Show where Paula shared her InMode FaceTite experience. "What I loved about it is it's minimally invasive, no visible scars, downtime, I was out walking around 2-3 days later" says Paula Abdul.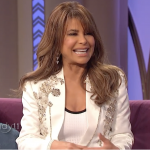 Yahoo Lifestyle
Yahoo! Lifestyle featured an article describing Paula Abdul's InMode treatments, BodyTite and FaceTite, which she received on her arms, lower face, jawline and neck. Read the article to learn more about Paula's experience, and why she chose InMode.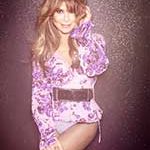 People Magazine
People Style wrote a feature on Paula Abdul, noting she is proud to be InMode's Brand Ambassador, and her decision to use InMode treatments to enhance the great shape she's in.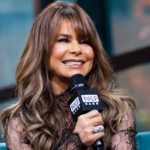 BuildTV
Paula Abdul appears on Build by Yahoo! to chat about her experience with InMode's minimally-invasive treatments, saying, "I'm not ready for major incisions. I love the results, it's very natural. I recommend it to everyone." Watch the clip to see the beautiful results.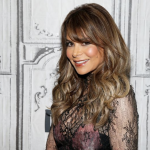 TOOFAB
Online celebrity publication Too Fab featured a story on Paula Abdul's process to look her best for her Las Vegas residency. 'Before kicking off her new Las Vegas residency, Paula Abdul took some steps to make sure she looked a little refreshed ahead of its launch.' Read the article to learn about Paula Abdul's aesthetic treatments with InMode.
Paula Abdul's Aesthetic Treatments
"I am proud to get the word out about what InMode's amazing technology in face and body rejuvenation can do for people like me who notice the inevitable effects of natural aging," says Paula Abdul, " What I loved about it is it's minimally invasive, with no visible scars and very little down time – I was out walking around 2 to 3 days later."
InMode's minimally invasive Radio Frequency treatments for the face and body provide patients with exceptional contouring results that previously could only achieved through surgical procedures.  Our advanced technologies deliver precision skin contraction without large visible scars or prolonged downtime.
BodyTite is a minimally invasive procedure that utilizes Radio Frequency energy to provide superior body contouring, without the large scars associated with traditional liposuction or surgical body lifts.
FaceTite's smaller size allows for pinpoint accuracy to target small hard reach areas, and provide patients with the most advanced facial contouring and refinement procedures. FaceTite provides a dramatic appearance in skin laxity, to reveal a more youthful face and neck.
Morpheus8 is a new deep fractional face and body treatment that stimulates collagen production of the underlying layers of the skin. It is a minimally invasive procedure that uses a matrix of micro pins to renew deeper layers of the skin with almost no downtim