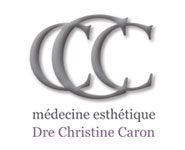 Dre Christine Caron
Website: http://www.drechristinecaron.com/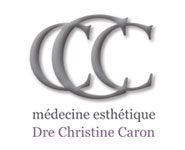 Passionnée par l'esthétique, Dre Caron a ouvert Médecine Esthétique Dre Christine Caron il y a sept ans déjà, afin de mieux servir une clientèle fidèle et toujours plus nombreuse. Persuadée que la beauté commence par une attitude positive par rapport à soi-même, Dre Caron accompagne et guide ses clients vers une approche graduelle qui respecte l'harmonie des lignes de leur visage et de leur corps. Toujours à l'affut des tendances et des nouvelles pratiques, elle se positionne facilement comme leader de la médecine esthétique sur la Rive-Sud de Montréal. Venez la rencontrer pour profiter de ses conseils et de ses traitements médicaux, en plus des soins spa prodigués par une équipe de spécialistes dévoués!
Address: 597 Avenue Notre-Dame Saint-Lambert, Quebec J4P 2K8 Canada
Phone: 450-766-0768
Ready for a consult?
Please enter your location and the treatment you are interested in. Our system will automatically find the closest to you.