WHAT IS MORPHEUS8 BODY?
Morpheus8 Body, with 3D Smart Frame and Burst technology, is a safe and effective minimally invasive modular RF fractional solution for subdermal adipose remodeling of larger body areas.
KEY BENEFITS:
Morpheus8 Body delivers the deepest fractional treatments available. Its large surface tip consists of a matrix of 40 thin gold-coated microneedles heating subdermal tissue up to 8mm (7mm + 1mm thermal profile).
Equipped with new 3D Smart Frame functionality, Morpheus8 Body deploys bipolar RF energy in a sequential radial and vertical pattern, beginning with the inner circle of micropins and radiating outward. RF energy is automatically adjusted for the distance and number of microneedles in each ring. Sequential RF deployment produces 3D tissue block heating and procedures that deliver more energy in a deliberate and uniform treatment pattern.
Burst mode RF Vulcanization technology enables Morpheus8 Body to automatically disperse bipolar RF energy to multi-level treatment depths in a single cycle. The ability to target tissue sequentially at three levels, in millisecond intervals, allows for a significant reduction in treatment times, minimizes skin injury, increases treatment uniformity, and enables customized full body fractional procedures.
Safe on skin types I to VI with little risk of post inflammatory hyperpigmentation (PIH) which is common with other resurfacing methods.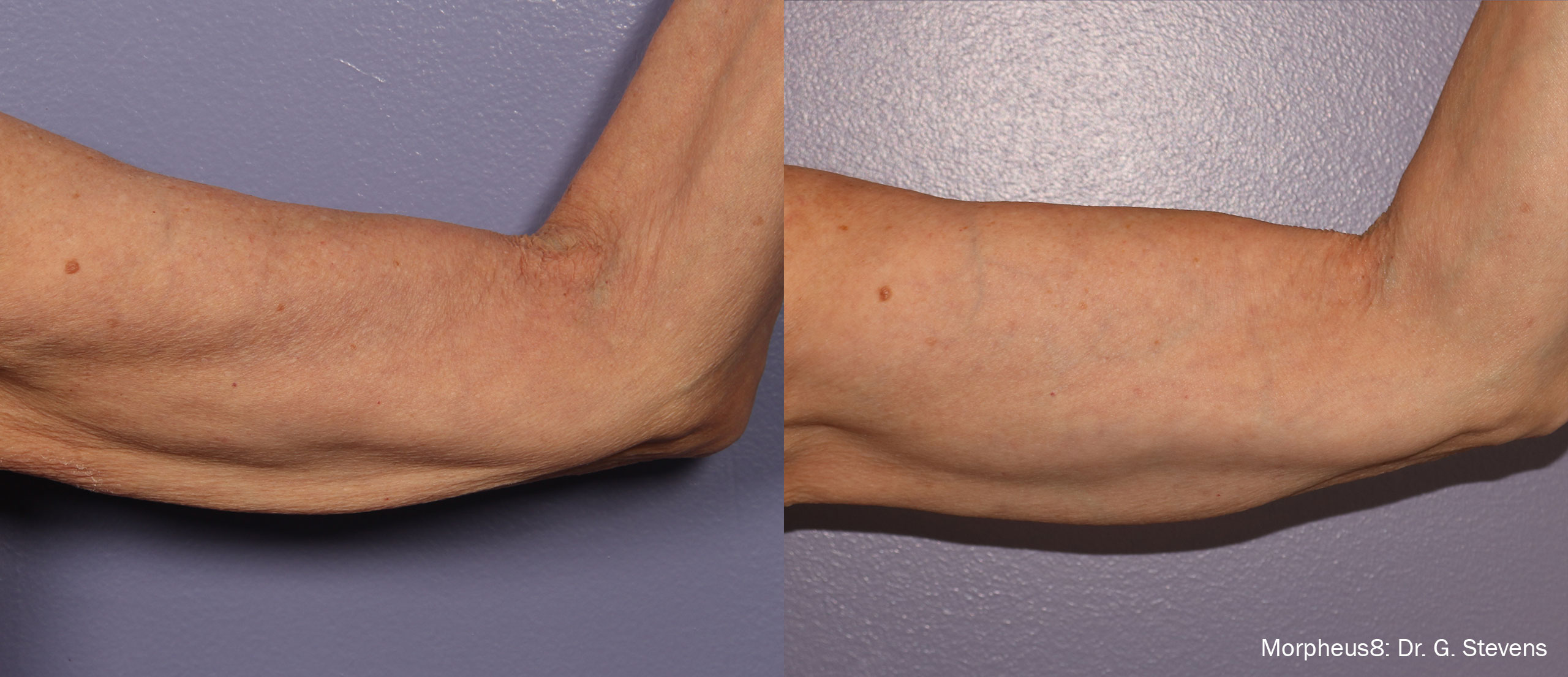 Dr. G. Stevens
Morpheus8 Body 3D is a fast and deep penetrating technology to target adipose tissue in large body areas.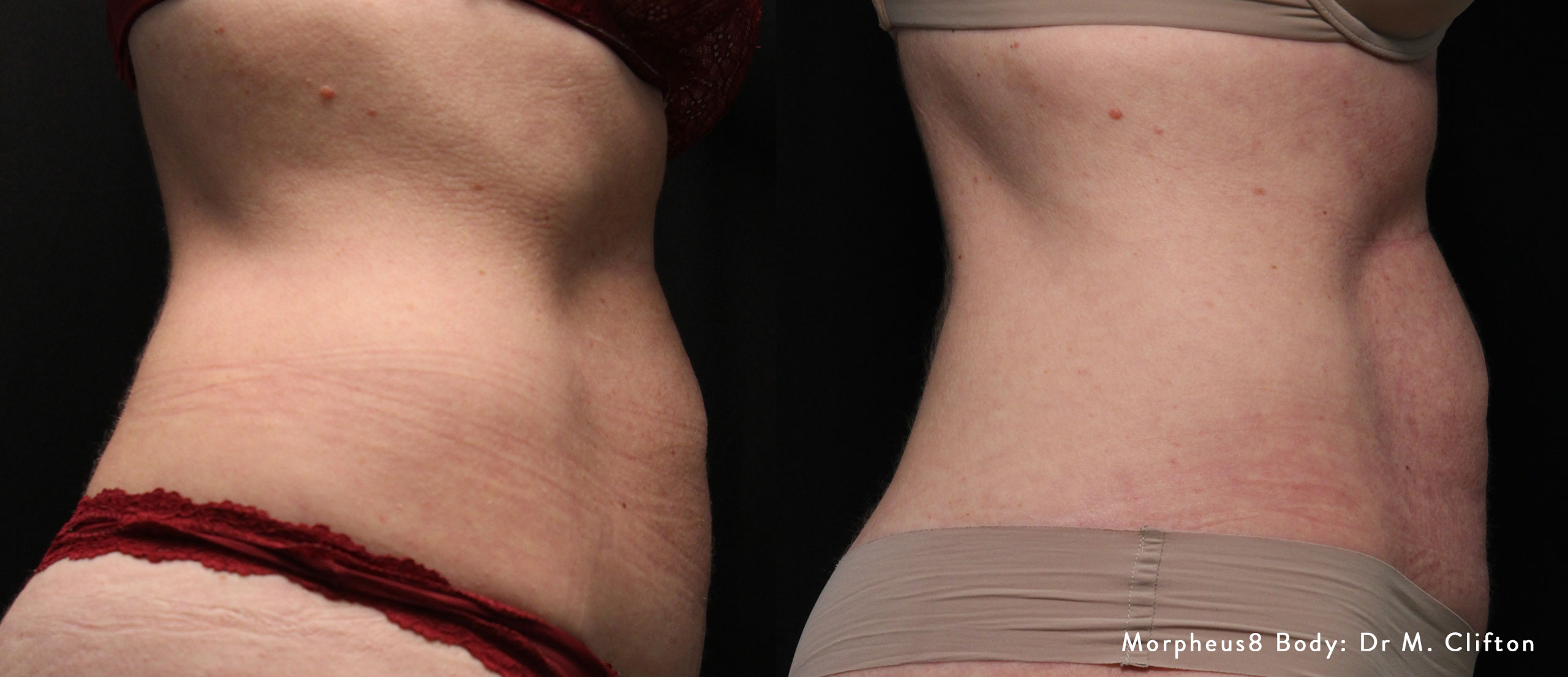 Dr. M. Clifton
Target deep tissue layers with 3D uniform block heating.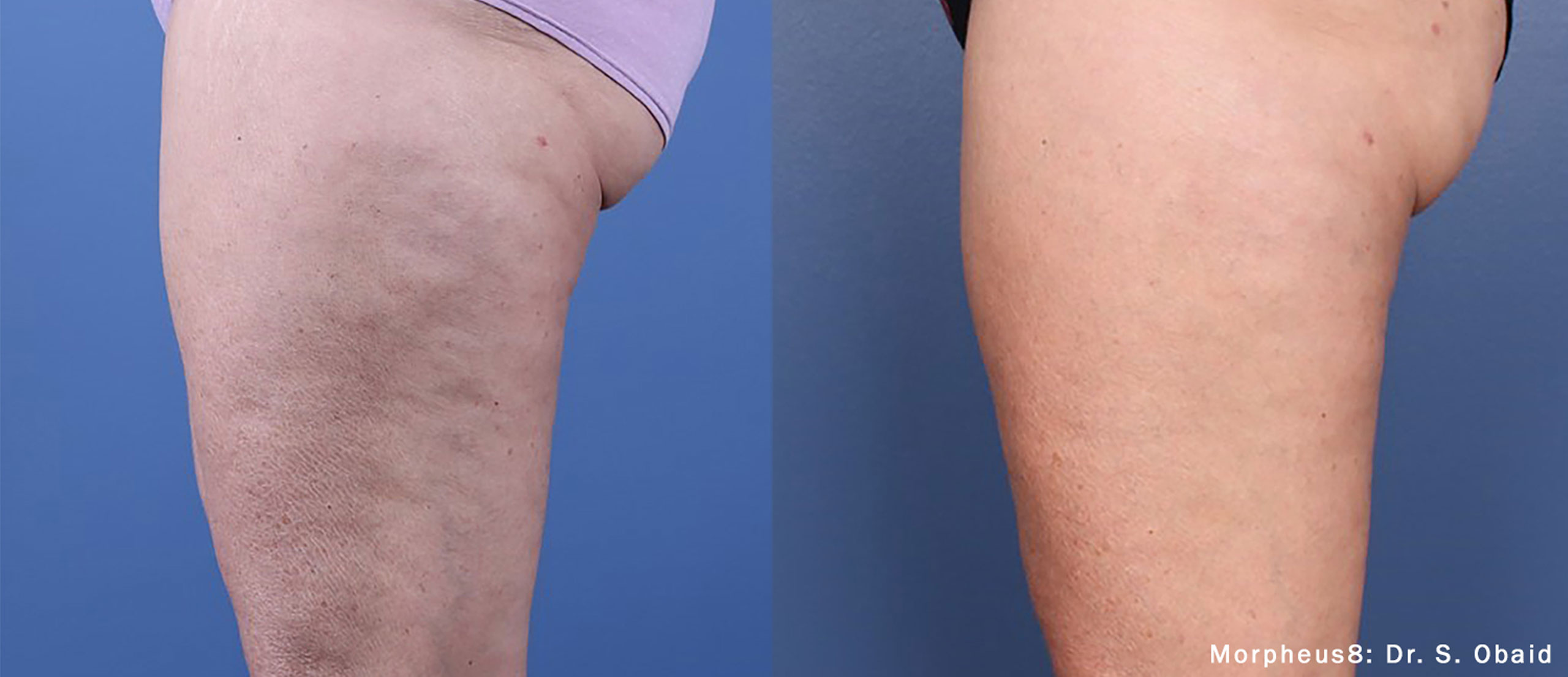 Dr. S. Obaid
Remodel subdermal and dermal tissue through fractional coagulation of fat.

TISSUE REMODELING
Morpheus8 Body targets subdermal layers to enhance the appearance of tissue in larger areas.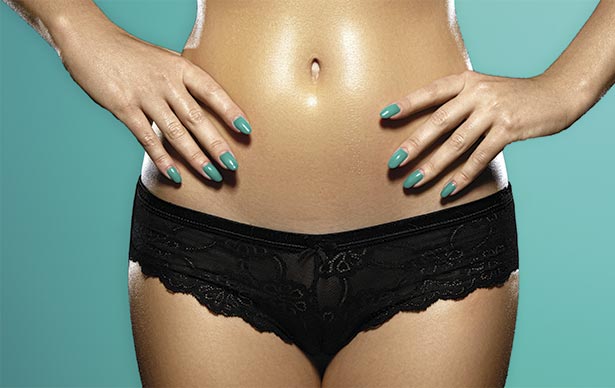 COLLAGEN
Stimulate collagen production in larger body areas such as abdomens, thighs, hips and buttocks.

DARKER SKIN TONES
Morpheus8 Body effectively remodels skin and tissue with minimal risk of post-inflammatory hyperpigmentation. Patients should expect little to no thermal damage to skin types I – VI.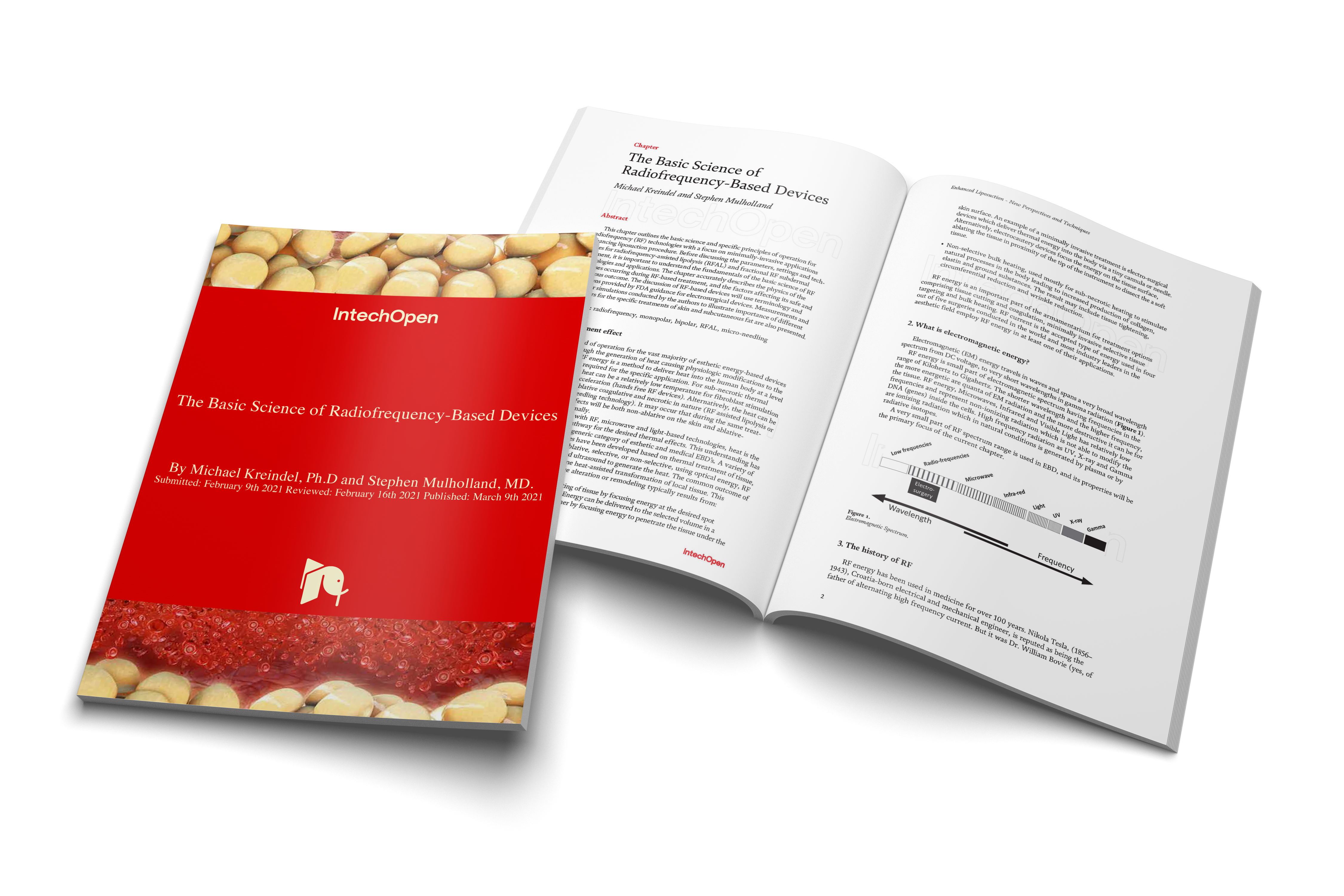 The Basic Science of Radiofrequency-Based Devices
Author:
Michael Kreindel, Ph.D; Stephen Mulholland, MD.
Technology:
BodyTite FaceTite AccuTite Morpheus8
Published Date:
March 2021
Publication:
IntechOpen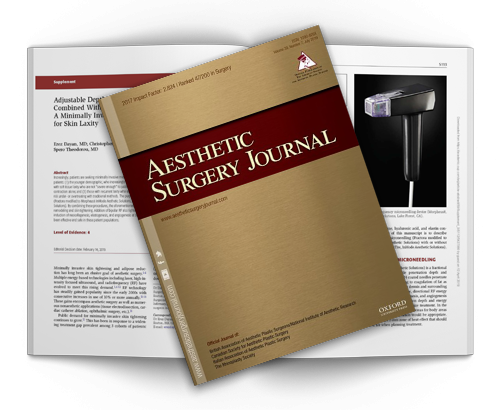 Adjustable Depth Fractional Radiofrequency Combined With Bipolar Radiofrequency: A Minimally Invasive Combination Treatment for Skin Laxity
Author:
Erez Dayan, MD; Christopher Chia, MD; A. Jay Burns, MD; and Spero Theodorou, MD
Technology:
BodyTite FaceTite Morpheus8
Published Date:
May 2019
Publication:
Aesthetic Surgery Journal
Not all products are approved in all countries. Check availability and approved intended use with our local representative.