WHAT IS VOTIVA?
Votiva is a perfect addition to a growing segment of practices that are looking to diversify their practice while addressing Health and Wellness. Votiva technologies treat a full range of concerns, safely and effectively.
KEY BENEFITS
Votiva's innovative procedures can expand your practice to:
Become part of a growing segment of health and wellness
Attract a broader patient base
Offer an innovative and versatile solution for your patients
Benefit from additional revenue streams above managed care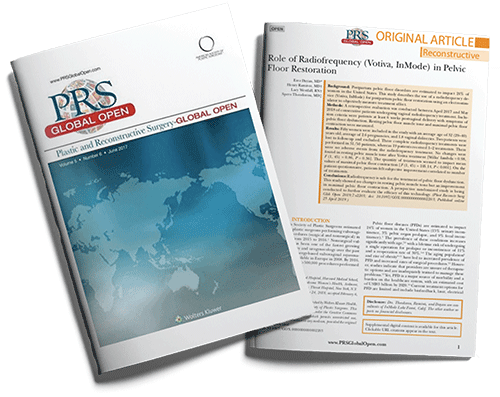 Role of Radiofrequency (Votiva, InMode) in Pelvic Floor Restoration
Author:
Erez Dayan, MD; Henry Ramirez, MD; Spero Theodorou MD; and Lacy Westfall, RN
Technology:
FormaV
Published Date:
April 2019
Publication:
Plastic and Reconstructive Surgery – Global Open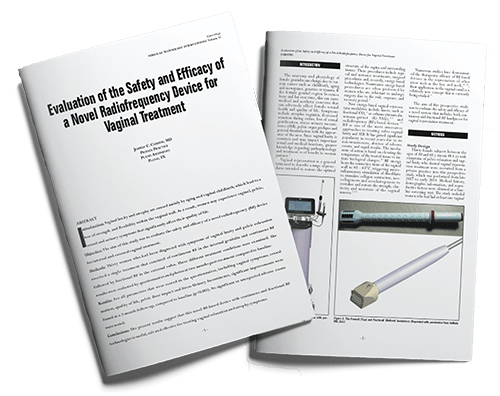 Evaluation of the Safety and Efficacy of a Novel Radiofrequency Device for Vaginal Treatment
Author:
Jeffrey C. Caruth, MD
Technology:
FormaV
Published Date:
May 2018
Publication:
Surgical Technology International
Not all products are approved in all countries. Check availability and approved intended use with our local representative.
In Canada FormaV handpiece is approved under the name Plus90 on InMode and InModeRF platforms and it is intended for the temporary relief of minor muscle aches and pain, temporary relief of muscle spasm, and temporary improvement of local blood circulation. The Plus90 is also indicated for the treatment of the symptoms of Genitourinary Syndrome of Menopause (GSM).