Clinical Papers
For over two decades the leaders and scientists behind InMode have been revolutionizing the medical aesthetic industry with state-of-the-art technologies. InMode now has over 35+ peer reviewed / textbook publications proving to be a leader in clinical excellence. Read and browse through our numerous studies.
Clinical papers
---
Technologies
(click to see)
Technologies
(click to see)
Technologies
(click to see)
Technologies
(click to see)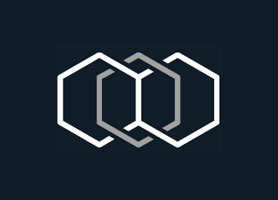 Nonexcisional Tissue Tightening: Creating Skin Surface Area Reduction During Abdominal Liposuction by Adding Radiofrequency Heating
Abstract
Background: Recent publications show that heat-mediated tissue tightening is a promising treatment for the lax abdomen and may provide better long-term outcomes than traditional suction-assisted liposuction (SAL).
Objectives: The author evaluates the degree and duration of skin surface area contraction, as well as the influence of anatomic location of the treatment region on the degree of tissue tightening, in a study comparing SAL alone vs SAL plus radiofrequency-assisted liposuction (RFAL).
Methods: In this prospective, randomized, split abdominal study, 12 consecutive patients were treated with SAL alone on 1 side and with SAL plus RFAL on the other side. Each patient had 4 (3 × 3-cm) squares—2 per treatment type—tattooed in the lower abdominal region (2 on the right and 2 on the left). The surface area of these squares was measured with the Vectra computerized measurement system (Canfield, Inc, Fairfield, New Jersey) at pretreatment, at 6 weeks posttreatment, and at 1 year posttreatment. All measurements were subjected to statistical analysis using predictive analytic software and were evaluated for statistical significance.
Results: In regions treated with SAL alone, there was a 10.4% mean skin surface area contraction at 6 weeks and 8.3% at 1 year post treatment. The mean skin surface area reduction was 25.8% in regions treated with radiofrequency plus SAL at 6 weeks and 36.4% at 1 year. The anatomic location of each square (medial vs lateral) did not statistically correlate with more or less tissue tightening.
Conclusions: Radiofrequency-assisted tissue tightening, when applied in conjunction with SAL, is effective in achieving greater skin surface area
reduction.
Author: D. Duncan
Technology: FaceTite
Published Date: 8/19/2016
Publication: Aesthetic Surgery Journal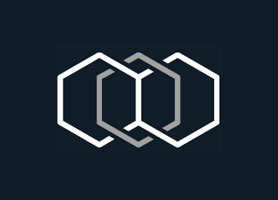 Scientific Report – Comparison of Treatment Uniformity of Laser Assisted Liposuction (LAL) and Radiofrequency Assisted Liposuction (RFAL)
Introduction:
Recently, LAL, specifically Smartlipo™ has gained a great deal of attention based on expectations of a skin tightening caused by laser thermal effect on collagen and connective tissue. LAL is based on manual scanning of the adipose tissue treatment volume with a cannula delivering laser radiation through a very small fiber with a 600 microns diameter. Due to the manual delivery during LAL and the relatively small size of the laser radiation source questions are raised about treatment uniformity. Hot spots in the treatment area may lead to adermal injury while undertreated areas reduce uniformity of the treatment, potentially compromising the overall result including soft tissue contraction. The development of a Radiofrequency Assisted Liposuction system(Bodytite™,InvasixLtd.), which delivers high power radiofrequency to adipose and connective tissue while continuously monitoring all parameters including temperature allowed an opportunity to compare RFAL heating characteristics with LAL.
Author: A. Waldman
Technology: FaceTite BodyTite
Published Date: 8/19/2016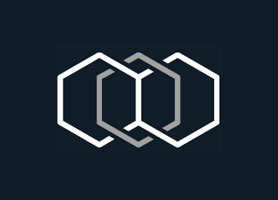 A Clinical and Histological Study of Radiofrequency-Assisted Liposuction (RFAL) Mediated Skin Tightening and Cellulite Improvement
Abstract:
Background: A novel Radiofrequency-Assisted Liposuction (RFAL) technology was evaluated clinically. Parallel original histological studies were conducted to substantiate the technology's efficacy in skin tightening, and cellulite improvement.
Methods: BodyTiteTM system, utilizing the RFAL technology, was used for treating patients on abdomen, hips, flanks and arms. Clinical results were measured on 53 patients up to 6 months follow-up. Histological and biochemical studies were conducted on 10 donors by using a unique GREDECO model of skin fragments cultured under survival conditions. Fragments from RFAL treated and control areas were examined immediately and after 10 days in culture, representing long-term results. Skin fragments from patients with cellulite were also examined.
Results: Gradual improvement in circumference reduction (3.9 – 4.9 cm) and linear contraction (8% – 38%) was observed until the third month. These results stabilized at 6 months. No adverse events were recorded. Results were graded as excellent by most patients, including the satisfaction from minimal pain, bleeding, and downtime. Histological analysis of skin fragments immediately following RFAL treatment showed hypodermal coagulation of fat and blood vessels, and structural changes in dermal fibers. After 20 days in culture, fibroblast fibers metabolism was stimulated. Histological changes following cellulite treatment were also noted.
Conclusions: The novel RFAL technology offers immediate skin tightening effect that is stable over time. The histological results correlated with the clinical observations of circumference reduction and skin tightening, as expressed by tissue fibers modulation. Moreover, RFAL offers an effective treatment for cellulite by formation of a thick collagen band at the dermal-hypodermal junction.
Author: M. Divaris, S. Boisnic, M. Branchet, M. Paul
Technology: FaceTite BodyTite
Published Date: 8/19/2016
Publication: Journal of Cosmetics, Dermatological Sciences and Applications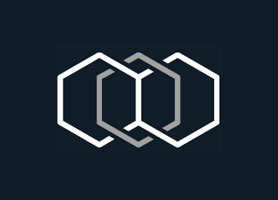 Synchronous Fractional Radio-Frequency Ablative and Non-Ablative Treatment for Comprehensive Rejuvenation of Aging Skin
Facial aging is a combination of intrinsic, hereditary and extrinsic forces. Extrinsic factors, including UV light exposure, smoking and diet, combined with the heretics and intrinsic aging factors results in facial deflation (loss of fat), descent (laxity) and deterioration (aging skin). Skin aging and deterioration is characterized by reduced and abnormal collagen, elastin and ground substances, together with discoloration, both in increased melanin based lesions and vascular proliferation. Anti-aging physicians have generally had to combine various lasers, intense pulsed light (IPL), infrared (IR) and radio-frequency (RF) energy systems to treat the combination of these aging dermal and epidermal elements. (Table 1). Fractional and non-fractional radio-frequency energy systems have become popular options in the treatment of skin laxity and wrinkles, but have not been generally effective in treating vascular and melanin based dyschromia of the aging skin. This paper reports on the comprehensive anti-aging effects of a novel new fractional radio-frequency device, the Fractora (Invasix, Yokneam, Israel).
An analysis of the technologies listed in Table 1 reveals the following therapeutic interventions are required for the wide array of aging effects we see in the skin:
Pigmented malformation treatment requires superficial ablation or coagulation
Vascular lesion treatment requires coagulation of blood vessels in papillary and reticular dermis
Wrinkle treatment requires ablative and/or sub-necrotic heating of the reticular dermis
Skin laxity improvement requires deeper heating of the reticular dermis and dermal-fat junction
The ideal situation for the aesthetic professional would be to have one technology with the tunable ability to address all the clinical manifestations of aging skin. The principal difference between the ablative and non-ablative RF in the novel device used in the current study, when compared with light based deep fractional ablation is that the action of RF is not limited by the ablation crater and adjacent tissue based upon a chromophore, but rather, RF current flows through the ablative lesion and the entire reticular dermis, creating the potential for additional anti-aging effects [10].
This current study describes the results of the clinical evaluation of a novel fractional radio-frequency ablative and semi-ablative treatment used to treat the multiple aging pathologies of the skin.
Author: S. Theodorou, S. Mulholland, M. Kreindel
Technology: Fractora
Published Date: 8/13/2013
Publication: Anti-Aging Medical News
Ready for a consult?
Find a physician near you
Please enter your location and the treatment you are interested in. Our system will automatically find the closest to you.