Minimally invasive body CONTOURING
InMode's minimally invasive aesthetic solutions for the body enable patients to see optimal results without large surgical scars or lengthy downtime. Our contouring technologies for the body offer techniques that reduce fat, stimulate skin laxity and collagen production, for quick, visible results.
Minimally invasive contouring treatments include:
BodyTite employs radiofrequency energy technology to deliver superior body shaping results that previously could only be achieved with surgery.
AccuTite provides precision heating to remodel adipose tissue with pinpoint clinical accuracy, that achieves skin tightening while concurrently removing fat.
Morpheus8 is a full-body fractional technology for subdermal adipose remodeling, to contour the face and body for a desirable smooth appearance, even on darker skin tones.
workstations for minimally invasive Body Contouring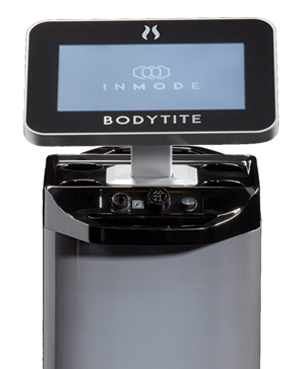 BODYTITE
BodyTite is a minimally invasive device for body contouring delivering results previously only achieved through excisional procedures. BodyTite is powered by directional radiofrequency technology, resulting in three-dimensional tissue remodeling through fat coagulation and volumetric heating. The coagulation of fat using RF-induced heat results in radiofrequency assisted lipolysis (RFAL).
Body Treaments
(Minimally invasive)
Face and Neck Treatments
(minimally Invasive)
body Treatments
(minimally Invasive)
Face and Neck Treatments
(minimally Invasive)
body Treatments
(minimally Invasive)
Face and Neck Treaments
(minimally Invasive)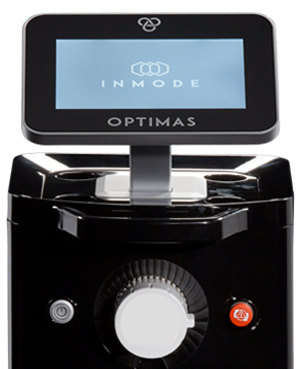 OPTIMAS
Optimas is a full beauty suite that offers professional-grade aesthetic procedures. This workstation is equipped with intense pulsed light, laser, and radiofrequency capabilities for skin remodeling, hair removal, and treatment of skin discoloration.
Face and Neck Treatments
(minimally Invasive)
body Treatments
(minimally Invasive)
Face and Neck Treaments
(Non-Invasive)
Face and Neck Treaments
(Non-Invasive)
PIGMENTED LESIONS
(NON-INVASIVE)
VASCULAR LESIONS
(NON-INVASIVE)
HAIR REMOVAL
(LASER HAIR REMOVAL)
BODY CONTOURING BEFORE & AFTER: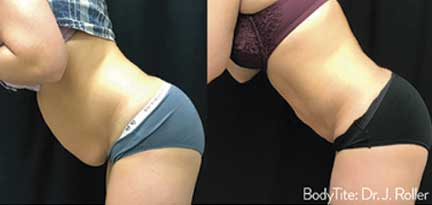 DR. J. ROLLER
Reduce body fat with BodyTite to deliver dramatic contouring and definition.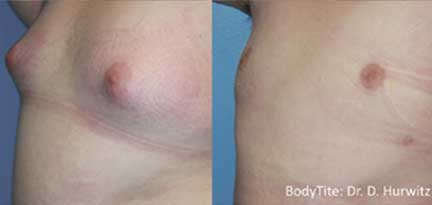 DR. D. HURWITZ
BodyTite provides pinpoint accuracy for sculpting male gynecomastia.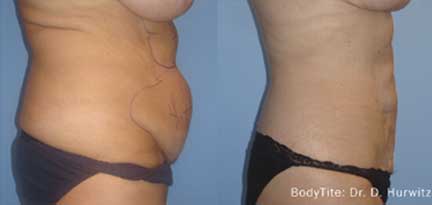 DR. D. HURWITZ
Safely and effectively contour abdominal fat and contract excess skin without excisional surgery.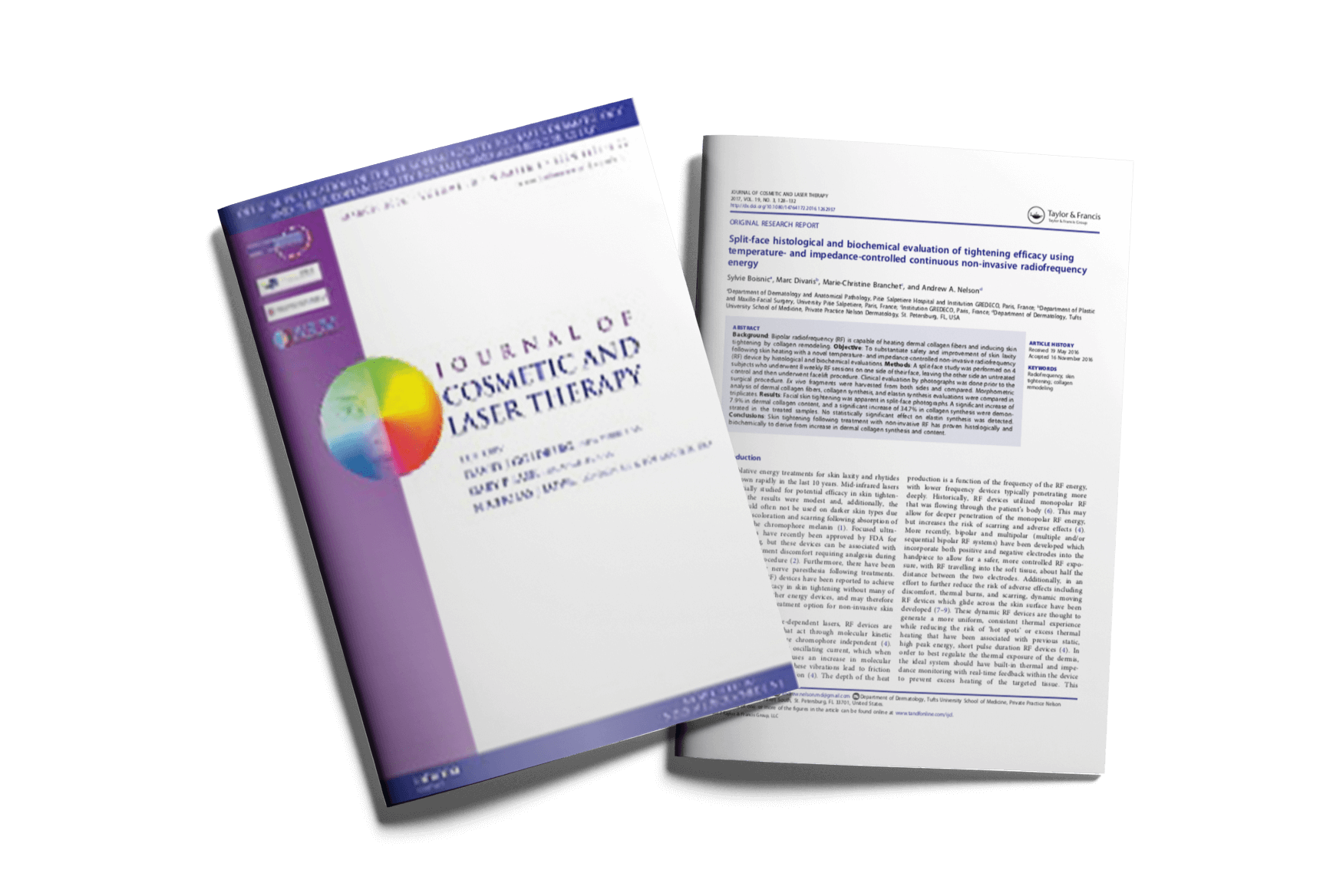 SPLIT-FACE HISTOLOGICAL AND BIOCHEMICAL EVALUATION OF TIGHTENING EFFICACY USING TEMPERATURE- AND IMPEDANCE-CONTROLLED CONTINUOUS NON-INVASIVE RADIOFREQUENCY ENERGY
A split-face study was performed on 4 subjects who underwent 8 weekly RF sessions on one side of their face, leaving the other side an untreated control and then underwent facelift procedure. Clinical evaluation by photographs was done prior to the surgical procedure. Ex vivo fragments were harvested from both sides and compared. Morphometric analysis of dermal collagen fibres, collagen synthesis, and elastin synthesis evaluations were compared in triplicates.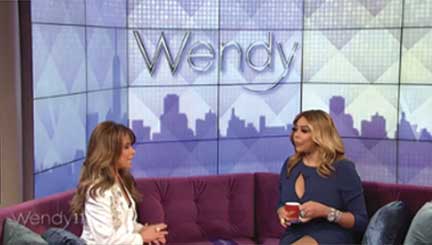 Paula Abdul on The Wendy Williams Show!
InMode's Brand Ambassador Paula Abdul visits the Wendy Williams Show and discusses her experience with InMode's FaceTite and BodyTite treatments.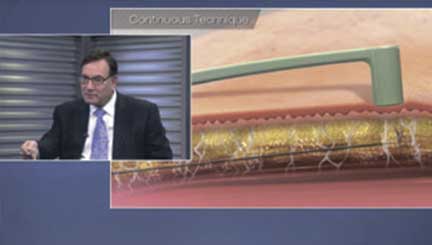 BodyTite with Dr. B. DiBernardo
Dr. Barry DiBernardo of New Jersey Plastic Surgery, discusses the benefits of BodyTite and FaceTite by InMode.
Not all products are approved in all countries. Check availability and approved intended use with our local representative.