Innovative solutions for the most
sought-after beauty treatments
Live your most beautiful life.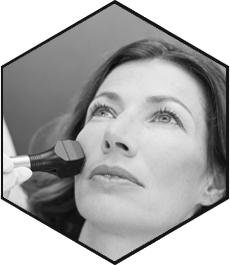 Skin Remodeling
Our remodeling solutions help improve skin texture and complexion to enhance the skin's overall appearance. Patients can revive aging skin by stimulating the formation of new collagen to improve elasticity. Patients often can feel results immediately during and after the treatment. The best part is that the results look and feel completely natural.
The most commonly treated areas include: lower eyelid, upper eyelid, smile lines, forehead, cheeks, mouth and neck. Face and body areas that exhibit wrinkles, discoloration, active acne or acne scarring are also suitable for treatment.
Learn more about our skin remodeling procedures and find a physician near you for a consultation.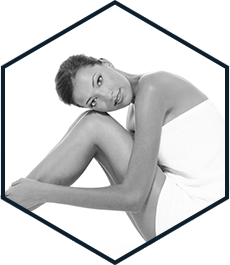 Hair Removal
Safely and gently eliminate unwanted hair with our advanced laser treatment by reaching the root of hair follicles. Our hair removal technology covers a large treatment area, making treatments convenient and fast. Even better, most patients report little to no pain, due to 3PC Cooling that provides the ultimate in patient comfort. During laser treatment, a diode laser beam is targeted towards the hair follicles. The penetrating energy then heats up the root of the hair, destroying it, which prevents future hair growth.
Our laser hair removal technology can be safely used on most areas of the body that have unwanted hair. Most commonly treated areas include: bikini, legs, arms, chest, back, shoulders, stomach, neck, chin and sideburns.
Learn more about our hair removal technology and find a physician near you for a consultation.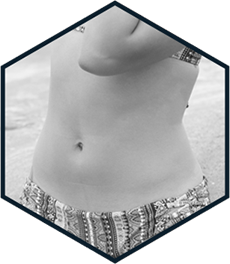 MINIMALLY INVASIVE
BODY AND FACE CONTOURING
InMode's minimally-invasive aesthetic solutions enable patients to live their most beautiful lives without the lengthy surgical scars or downtime. People who want to contour, lift, and tone their abdominal, breast, face, neck, arm, thigh and/or knee areas can now do so with a small incision point.
BodyTite and FaceTite provide unprecedented skin contraction, up to 36% as shown in peer-reviewed clinical studies. The procedure also addresses loose skin typically remaining in the treatment area that other treatments cannot target. The result is a nicely contoured/toned face and body.
Learn more about our minimally-invasive procedures and find a physician near you for a consultation.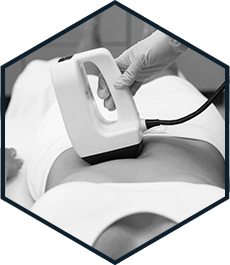 Non-Invasive Body And Face Treatments
Not ready for surgery? No problem! InMode has a suite of non-invasive procedures that don't require any incisions and deliver noticeable results. Our Evoke, Evolve and Contoura body treatments help improve the appearance of cellulite, tone muscles and smooth the skin and tissue on the abdomen, love handles, hips, thighs and other areas.
Evoke technology is the first in the industry to offer a hands-free facial remodeling treatment for the face and chin, and Evolve is a new, innovative technology offering three hands-free body treatments, Tite, Trim, and Tone, to remodel skin, treat fat and tone muscles. Plus, BodyFX, and MiniFX treatments are created and based on the clinical success of unique InMode technology. Thermal energy targets skin and fat to ensure that tissue is treated uniformly, maximizing results and providing consistent outcomes.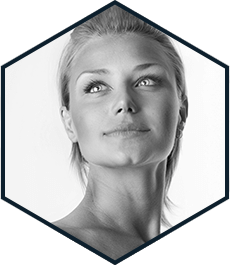 Pigments & Vascular Issues
For patients looking to address facial pigmentation, superficial vessels, skin texture and/or photodamage IPL is the optimal solution. IPL treatment improves skin complexion, reduces skin irregularities and helps patients look years younger. IPL provides a "photofacial" that helps address age spots (red/brown pigmentation), sun damage, vascular lesions (spider veins, port wine stains, leg telangiectasias), rosacea (redness) and freckles.
The most common areas of treatment are zones that are regularly exposed to the sun. This often includes the face, neck, décolletage, legs, hands and arms.
Learn more about our treatments to address pigment and vascular issues and find a physician near you for a consultation.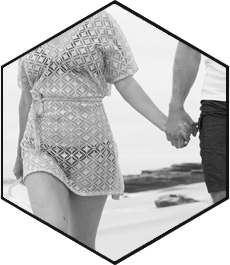 Women's Health and Wellness
As women age, their bodies face a host of new changes. Previously, women did not have many options to address these changes. Now, with new technologies available, women have more options to address their concerns. Votiva is about you. It's about time. Ask your physician for the solutions available for women's health and wellness.
Patient Video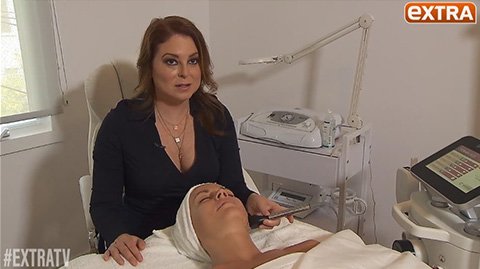 Celebrity Facialist Joanna Vargas on ExtraTV Featuring Forma by InMode
Celebrities such as Dakota Johnson, Naomi Watts and Julianne Moore have one thing in common – great skin by celebrity facialist Joanna Vargas. Joanna Vargas is known to treat her A-list clientele with Forever Facial a few days before their red carpet event. The Forever Facial combines InMode's Forma device and her oxygen masks. Forma…
Have questions about a treatment?

Ready for a consult?
Find a provider near you!
Please enter your location and the treatment you are interested in - our system will find the clinic closest to you.
Testimonials
TEST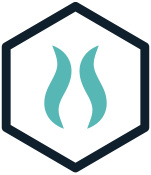 FaceTite – J. S. (Patient)
"My skin has not felt this firm since I was a single woman in my twenties. There was little to no discomfort and I was back to my normal activities the next day."
TEST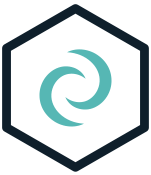 BodyFX – Susan (Patient)
"I lost inches in my thighs and my body looks and feels tighter. I would recommend this treatment to anyone who wants to get rid of that little extra fat they are carrying."
TEST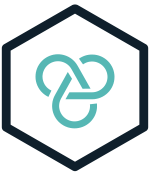 Lumecca – Pamela (Patient)
"I would recommend Lumecca. I like how it brightened my face and gave me a beautiful glow. I can really see a difference."
TEST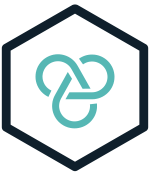 Fratora – Ruth (Patient)
"It has brought a restorative look to my skin and I feel really good. I have achieved that youthful glow that I was hoping to get, and I'm really happy."
Request a Brochure
Click below to request a brochure.