WHAT IS ACCUTITE?
AccuTite is the smallest minimally invasive radiofrequency contraction device on the market. AccuTite delivers precision heating to small and delicate areas of the face and body, with the science and safety recognized with the Radiofrequency Assisted Lipolysis (RFAL) family of technologies.
KEY BENEFITS:
The AccuTite is the smallest minimally invasive radiofrequency contraction device to address hard to reach areas of the face and body, without large surgical scars.
Patients who need precision fat reduction or skin contraction now have a solution that can be done under local anesthesia in an office setting, in less than 20 minutes, without excisional surgery.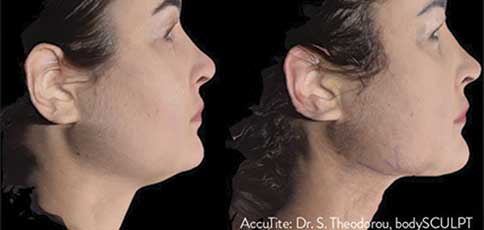 DR. S. THEODOROU
AccuTite is a minimally invasive solution that is ideal for contouring small areas like jawlines.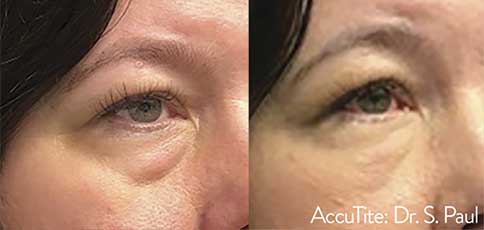 DR. S. PAUL
AccuTite's small size provides RFAL pinpoint accuracy for treating brows and the periorbital area.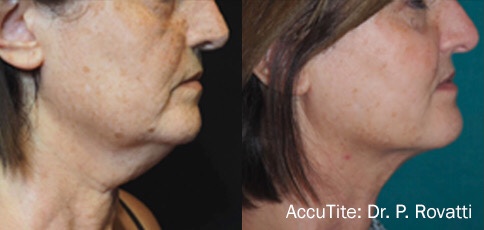 DR. P. ROVATTI
AccuTite provides visible contouring to the nasolabial folds, lower face and neck.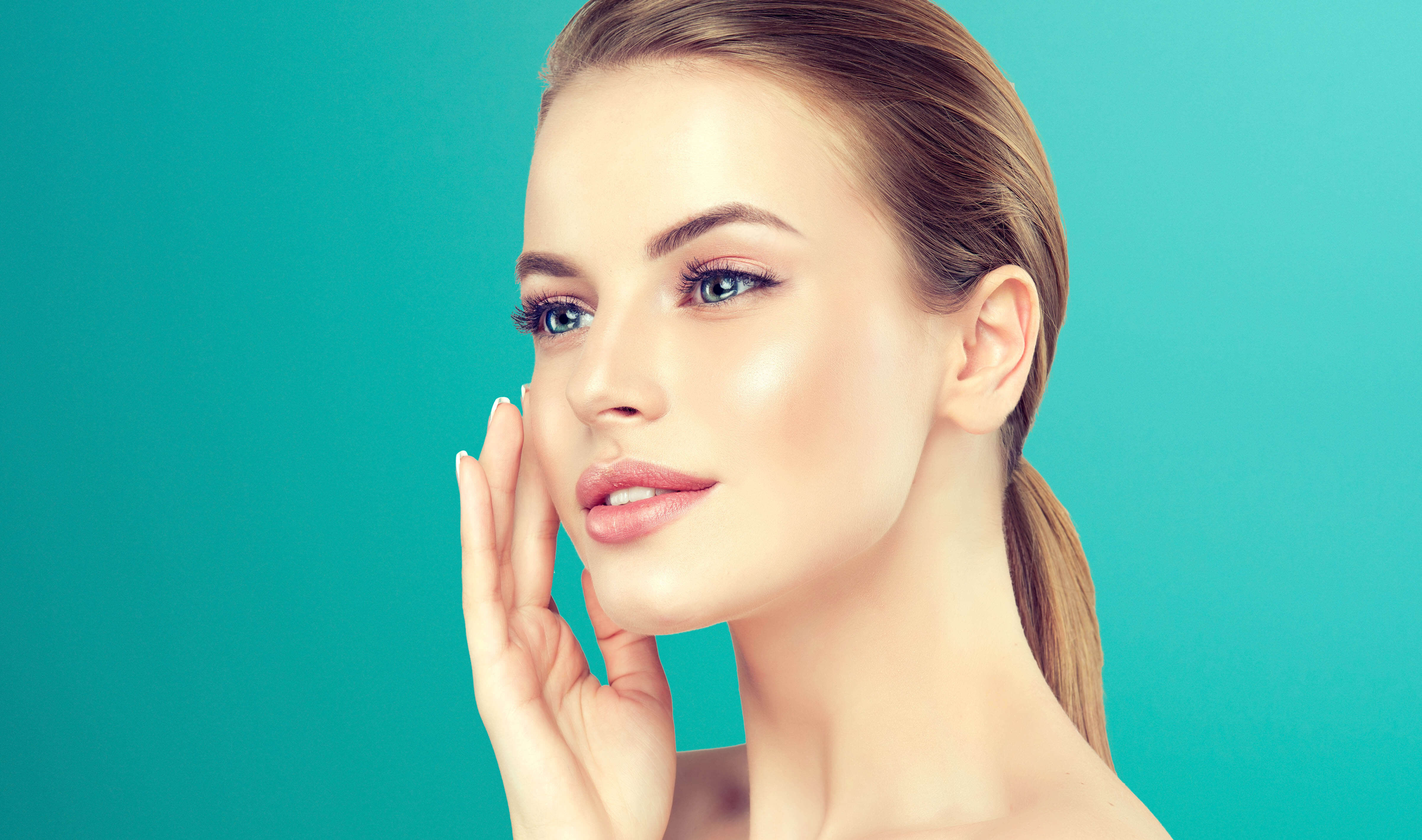 FACIAL CONTOURING
AccuTite contours hard to reach facial areas with precision heating.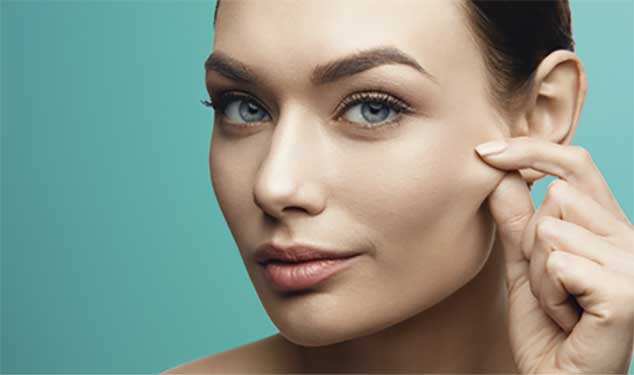 SKIN REMODELING
Deliver exceptional skin contouring results without excisional surgery.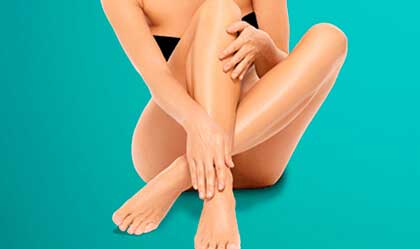 REMODEL SMALL BODY AREAS
The smallest minimally invasive device designed specifically to reduce fat and contract skin in small areas like the knees.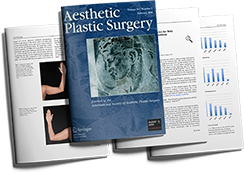 Radiofrequency-Assisted Liposuction Device for Body Contouring: 97 Patients under Local Anesthesia
The purpose of this study is to report experience with a larger sample size using the BodyTite radiofrequency-assisted liposuction (RFAL) platform, and its first use with local tumescent anesthesia.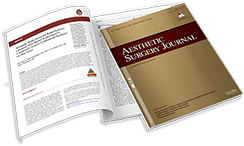 AESTHETIC SURGERY JOURNAL – SOFT TISSUE CONTRACTION IN BODY CONTOURING WITH RADIOFREQUENCY-ASSISTED LIPOSUCTION: A TREATMENT GAP SOLUTION
Radiofrequency-assisted liposuction is a relatively new concept in energy-assisted body contouring techniques and has received instrument approval. This supplemental article reviews the clinical application of electromagnetic energy via the BodyTite device on soft tissues during suction lipectomy, its effect on soft tissue contraction, and its use in aesthetic body contouring in various clinical scenarios.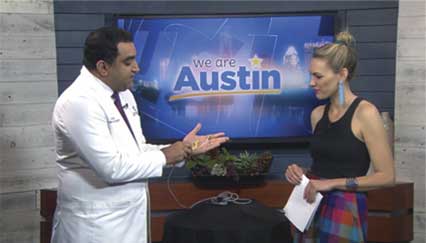 DR. SEAN PAUL TALKS ABOUT ACCUTITE ON WE ARE AUSTIN
Dr. Sean Paul talks about AccuTite by InMode. AccuTite makes focal RF contraction without excisional surgery the new standard in cosmetic medicine.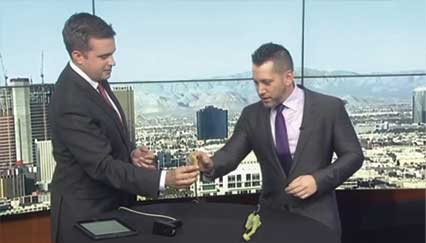 Dr Jason Emer on KSNV talks about Morpheus8, AccuTite, BodyTite
Watch Dr. Jason Emer on KSNV talk about InMode's latest minimally invasive body and face contouring procedures that deliver results previously only achieved through more excisional surgical procedures.
Not all products are approved in all countries. Check availability and approved intended use with our local representative.