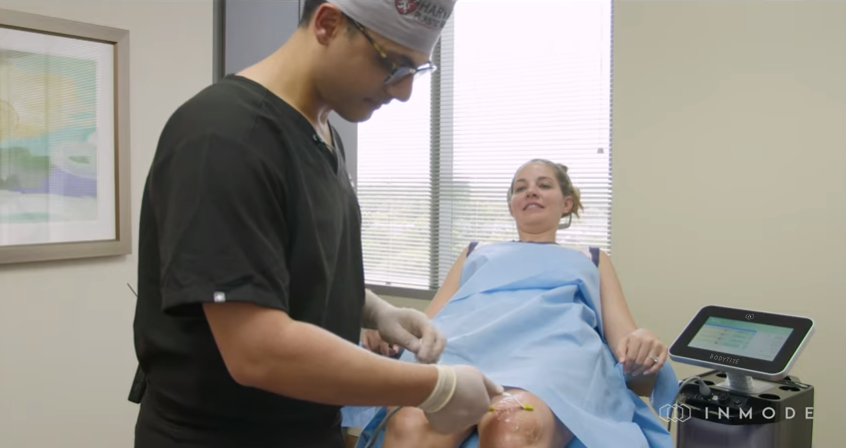 Precision AccuTite on the Knees
AccuTite offers the smallest radio-frequency contraction device in cosmetic medicine. With AccuTite, precision treatment is available for hard to reach, small or delicate areas that would benefit from fat reduction or skin contraction. AccuTite can be done under local anesthesia in an office setting, without excisional surgery.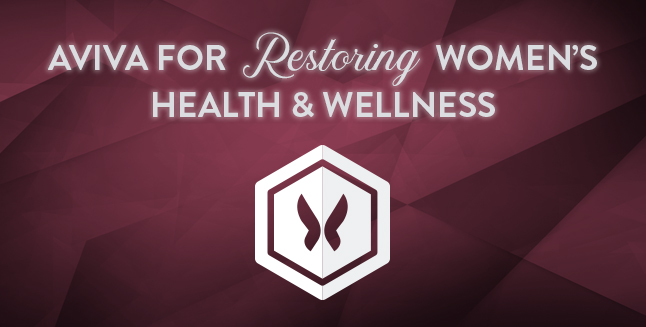 Aviva by AccuTite Trailer
Dr. Henry Ramirez provides a review of Aviva, an exciting new restorative development for the women's health and wellness market. Aviva is a minimally invasive procedure for homeostasis and coagulation of the vulva to offer a non-excisional alternative to a labiaplasty. This innovative procedure can be done under local anesthesia, in an office setting, in less than 20 minutes, without excising excess skin. Aviva can be part of the Votiva procedure.To view full length treatment, please contact your InMode representative.** To view in high definition please click on the settings icon on the bottom right of the video player and select 720p or higher **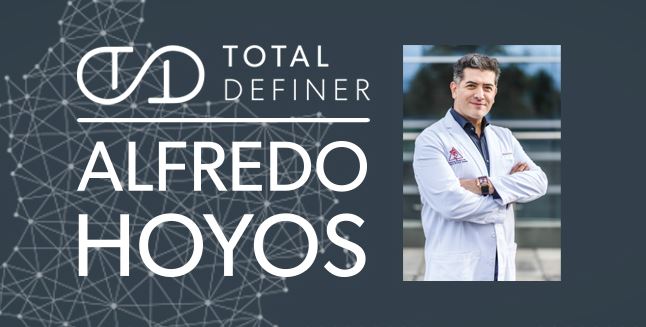 Dr. Alfredo Hoyos on BodyTite, AccuTite and Morpheus8
Dr. Hoyos discusses the innovative BodyTite, FaceTite, AccuTite and Morpheus8 technology, and how he maximizes results to achieve predictable and remarkable outcomes. Introduction | Evolution of Energy Based Liposuction | Science | Achieving Predictable and Remarkable Outcomes | Combination Treatments | Questions & Answers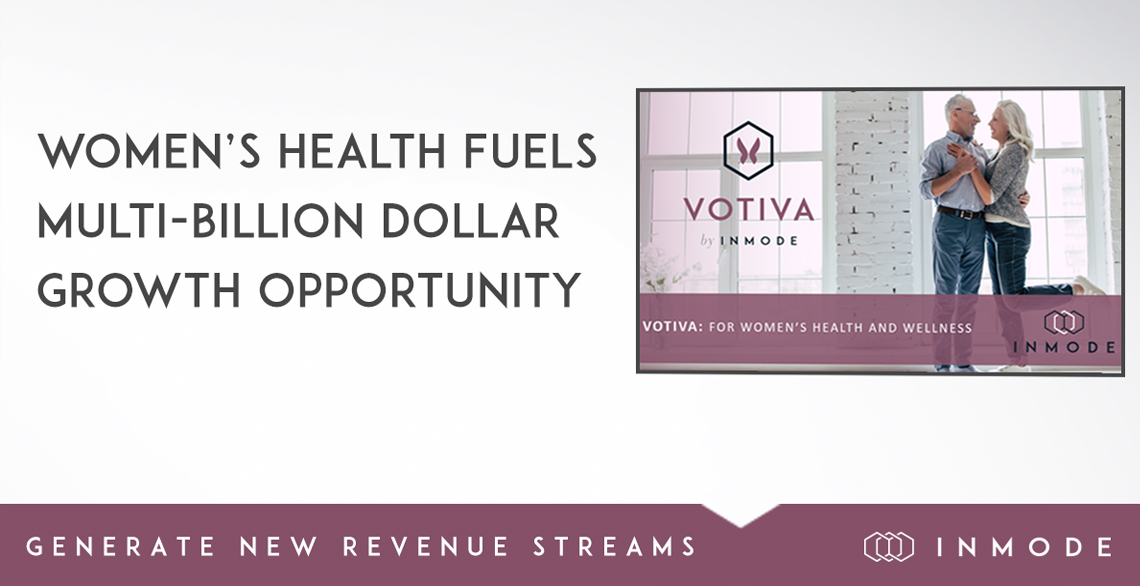 Votiva: For Women's Health and Wellness
Over half a million women's health and wellness procedures were performed in 2016, generating more than $500 million in incremental fees for practitioners. Learn how Votiva can change your practice.
Ready for a consult?
Please enter your location and the treatment you are interested in. Our system will automatically find the closest to you.
Want to Learn More?
Contact us for more information
Whether you're a physician looking for more information about our technologies or
someone who needs more details about a treatment, our dedicated customer concierge
team is here for you. Just click on the contact form below to let us know how we can help you.