WHAT IS MORPHEUS8?
Morpheus8 is a safe and effective minimally invasive modular RF fractional solution for full body subdermal adipose remodeling.
KEY BENEFITS:
Morpheus8 delivers the deepest fractional treatments available, penetrating subdermal tissue up to 8mm (7mm + 1mm thermal profile).
Dual Handpieces allow for increased treatment functionality: Morpheus8 for smaller treatment areas and Morpheus8 Body for larger and deeper tissue treatments.
Four fractional tips with different microneedle configurations (Prime 12 pin, Resurfacing 24 pin, Morpheus8 24 pin, and Body 40 pin) deliver clinically proven RF energy to multiple treatment depths (0.5mm – 7mm).
Equipped with Burst mode RF technology, Morpheus8 Body automatically deploys bipolar RF energy to multi-level treatment depths in a single cycle. The ability to target tissue sequentially at three levels, in millisecond intervals, allows for a significant reduction in treatment times, minimizes
skin injury, increases treatment uniformity, and enables customized
full body fractional procedures.
Safe on skin types up to and including VI with little risk of post inflammatory hyperpigmentation (PIH) which is common with other resurfacing methods.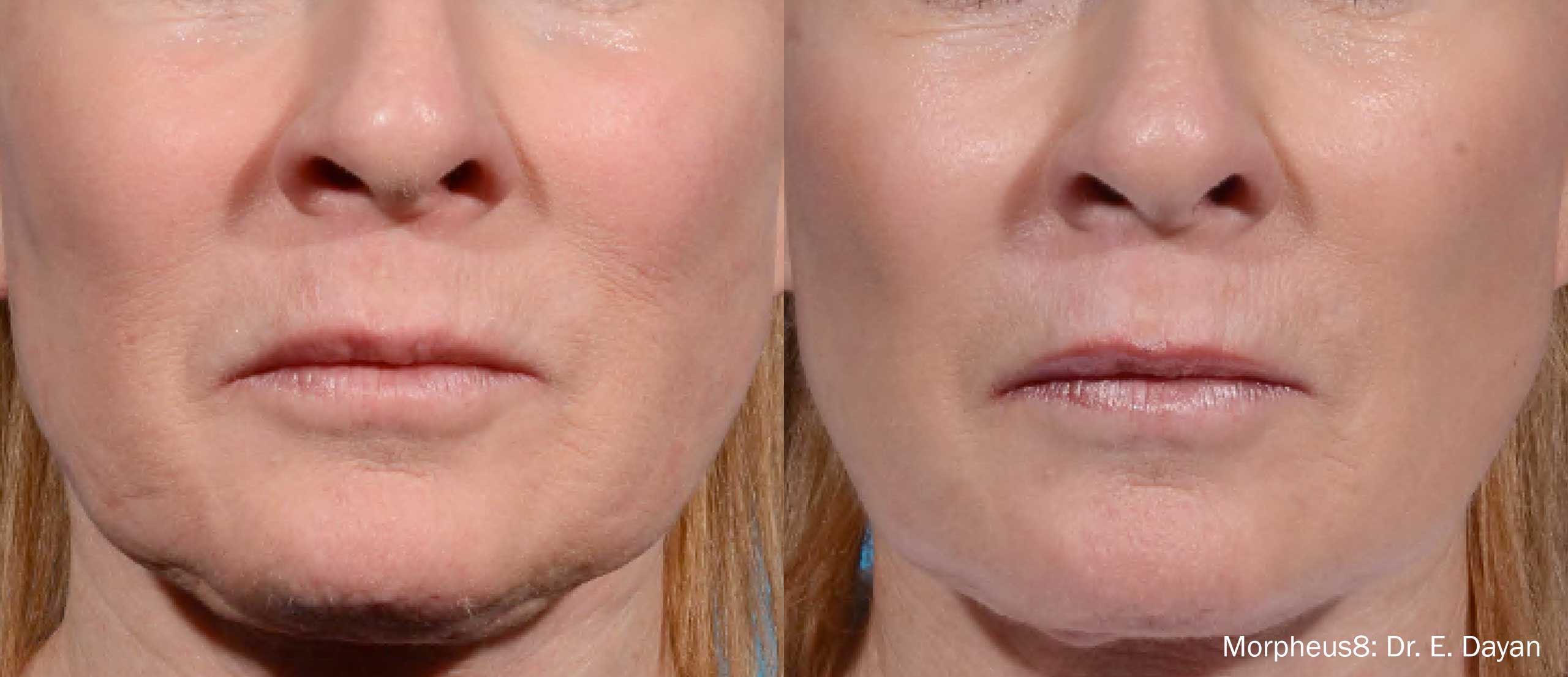 Dr. E. Dayan & Dr. R. Rohrich
Target the deeper layers of the skin to remodel the dermis and sub-dermis with Morpheus8's advanced radiofrequency technology.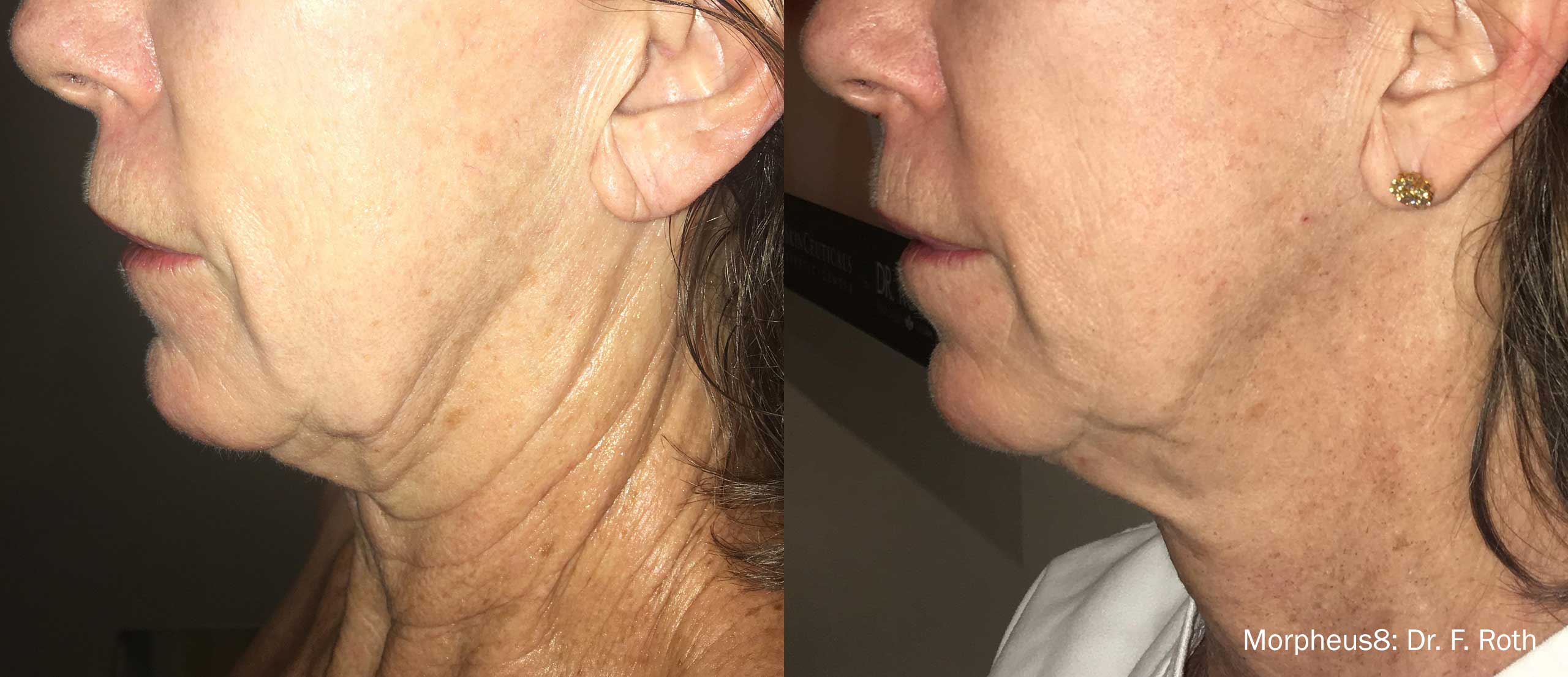 Dr. F. Roth
Deliver exceptional skin, tissue and collagen remodeling with the Morpheus8 fractional technology.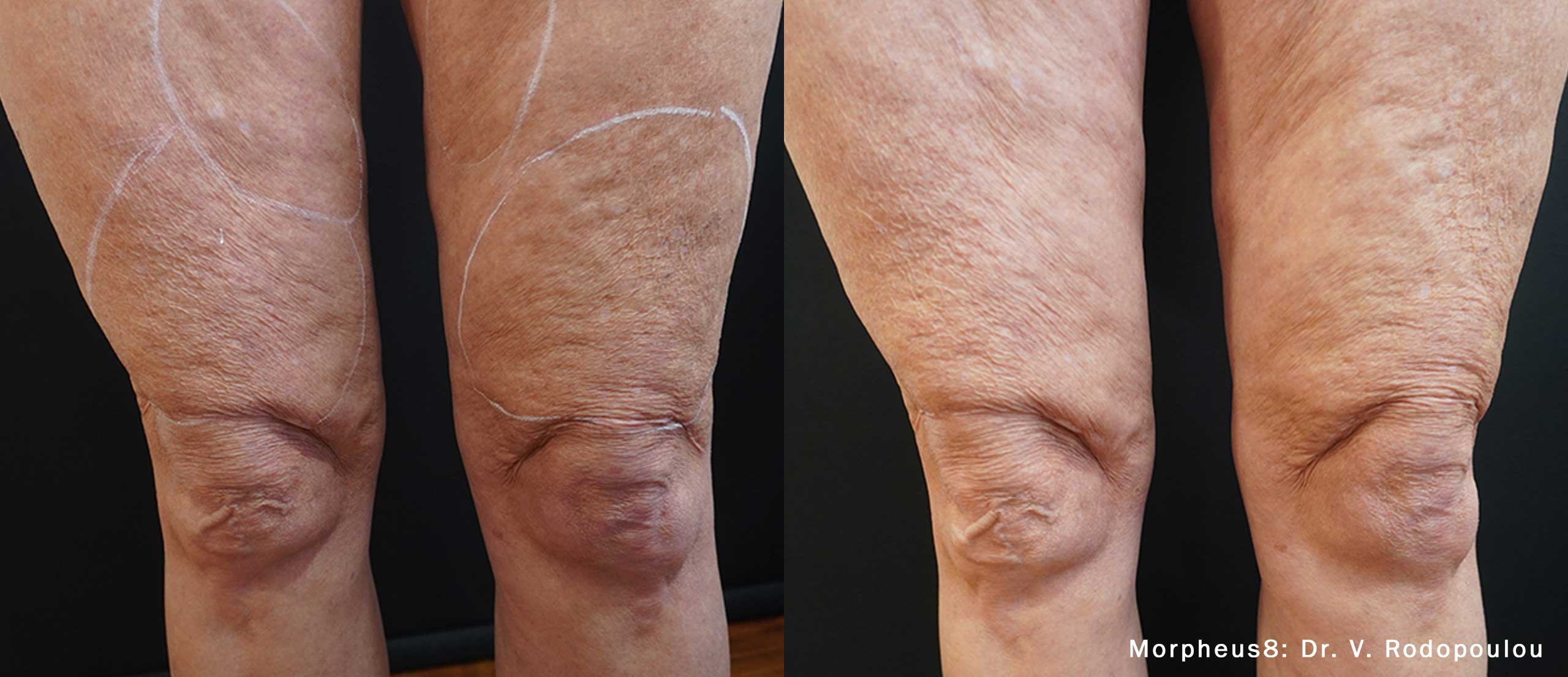 Dr. V. Rodopoulou
Morpheus8 Body is a fast and deep penetrating technology to address adipose tissue in large body areas.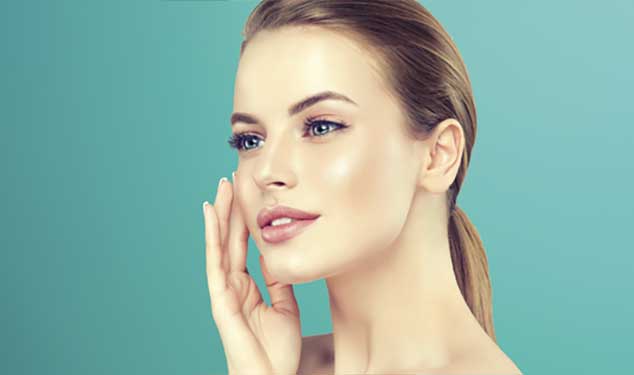 FACE AND BODY
Morpheus8 targets subdermal layers of the skin and tissue to remodel collagen on the face and body.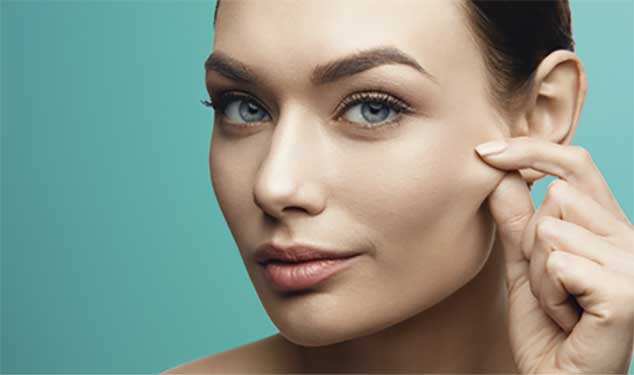 COLLAGEN
This fractional tissue treatment simulates the production of collagen in the underlying layers of the dermis. Morpheus8's modular tips enable procedures to be customized for large or small body areas.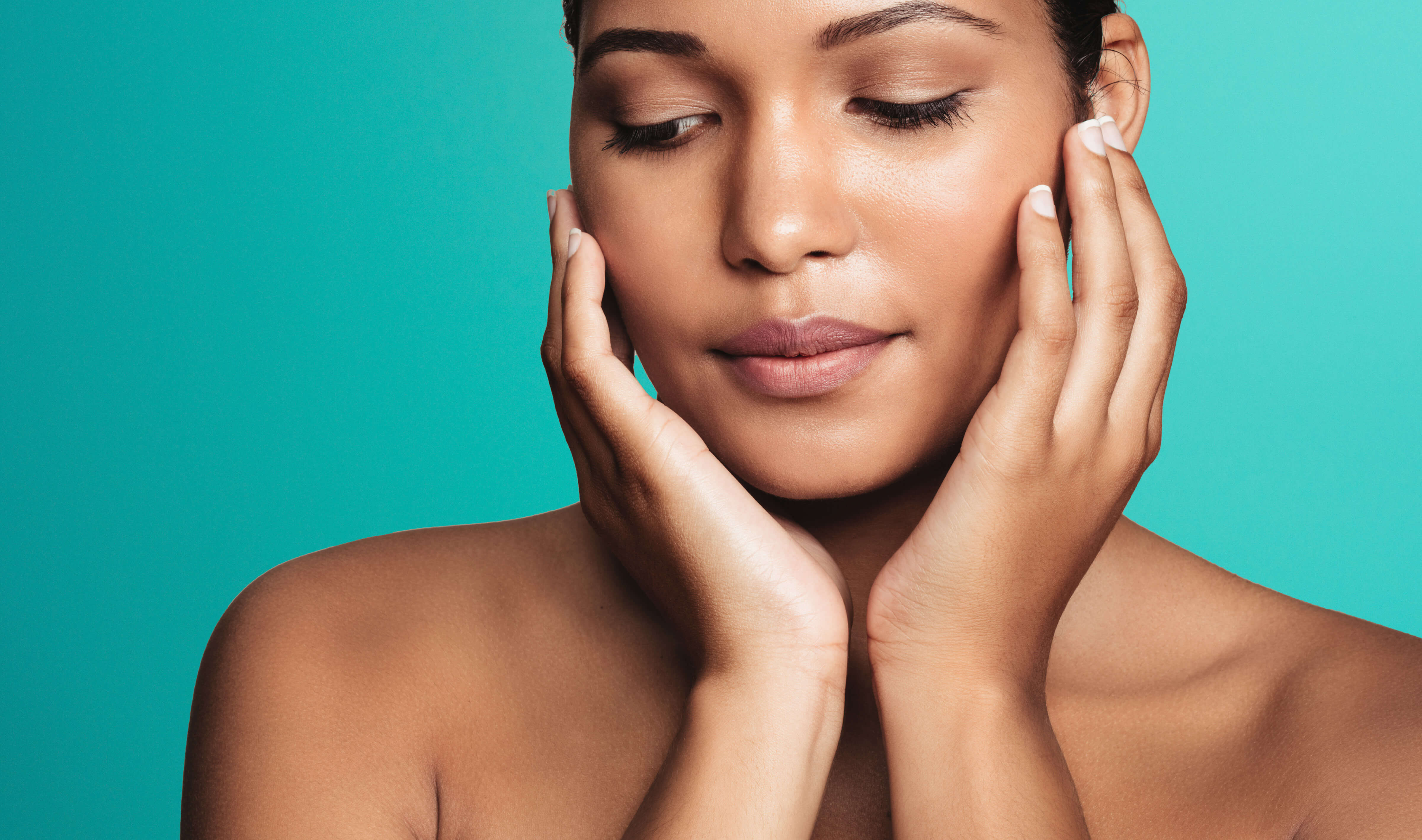 DARKER SKIN TONES
Morpheus8 effectively remodels skin and tissue with minimal risk of post-inflammatory hyperpigmentation. Patients should expect little to no thermal damage to skin types I – VI.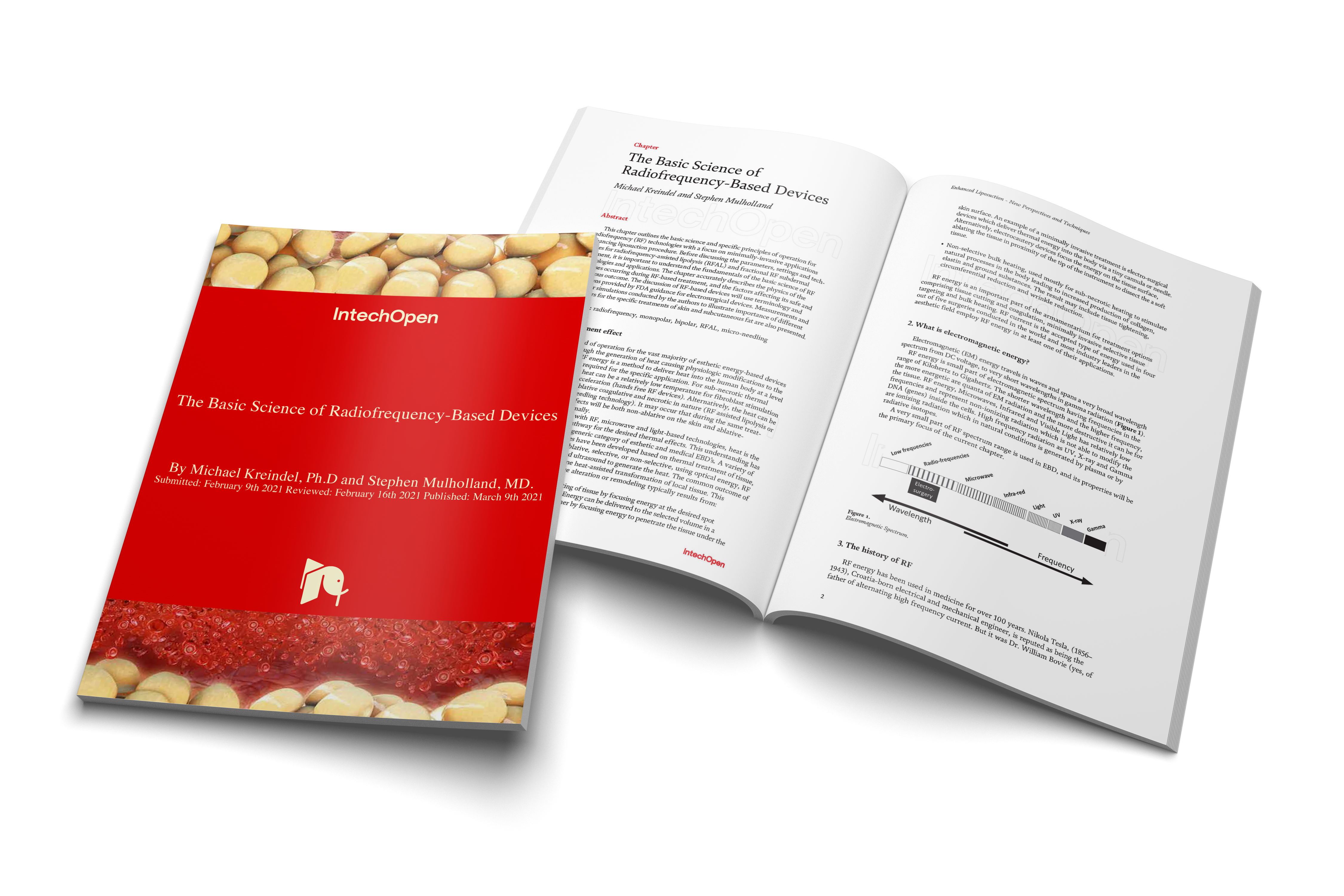 The Basic Science of Radiofrequency-Based Devices
Author:
Michael Kreindel, Ph.D; Stephen Mulholland, MD.
Technology:
BodyTite FaceTite AccuTite Morpheus8 Body
Published Date:
March 2021
Publication:
IntechOpen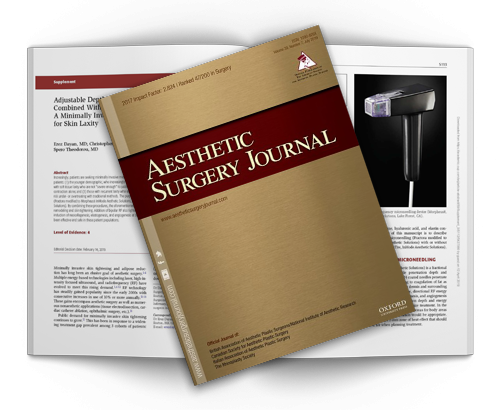 Adjustable Depth Fractional Radiofrequency Combined With Bipolar Radiofrequency: A Minimally Invasive Combination Treatment for Skin Laxity
Author:
Erez Dayan, MD; Christopher Chia, MD; A. Jay Burns, MD; and Spero Theodorou, MD
Technology:
BodyTite FaceTite Morpheus8
Published Date:
May 2019
Publication:
Aesthetic Surgery Journal
Not all products are approved in all countries. Check availability and approved intended use with our local representative.